Ago Outsoucing have announced the creation of 240 jobs in Gateshead as the company open their new contact centre on the Quayside October 2018.
Initially employing 80 staff members the headcount will rise to 240 within the coming months.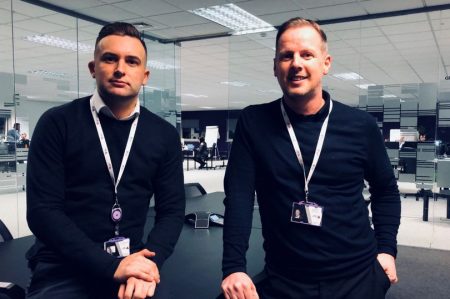 Stephen Rafferty, chief operations officer at Ago Outsourcing, (Pictured Right) said:
"We already have a large presence in Scotland and we were looking for further expansion. We work with people all over the UK and only 10% of the population are in Scotland, so it made sense to have a mixed site across the border.
"We looked at a few contact centre sites and Newcastle came up top.
"The main reason we decided to open here is that in a recent survey the Newcastle accent is the most well received on the telephone. For outsourcing telephone calls the accent is the one people want to listen to."
Chief executive officer Kris McGenily (Pictured Left) said:
"We have been looking at various locations both in the UK and overseas and we are confident we have found the perfect location."
Mr Rafferty added: "The majority of the roles will be outbound sales and energy sales for Scottish Power, and we will also do campaigns for them.
"The bulk will of the positions be sales roles but we will also have the back office operations staff, customers service, HR, team leaders, and admin as well."
---


Additional Information
For additional information on Ago Outsourcing visit their Website
For career information at Ago Outsourcing Click Here