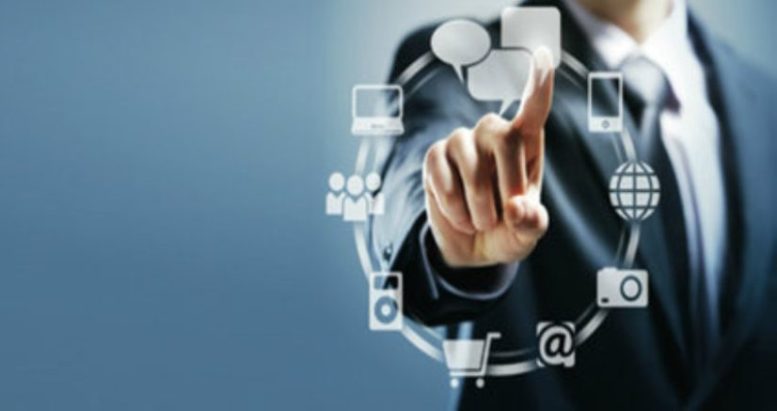 Providing good CX is now an assumption rather than a gold standard so, looking ahead, organisations will need to do more to differentiate themselves. This means beginning the march towards digital customer experience (DCX).
But what precisely does DCX mean, and how will it fit into your organisation? DCX will be about digitally-led engagement with the consumer, incorporating dynamic self-service to empower a supported consumer autonomy; a place where active systems of record work 24/7 in lock-step with proactive communications services. DCX will bring together the right information at the right time and surface it to the consumer through the right channel of engagement in the right way. DCX will be intuitive for customer and worker alike, making the lives of both simpler, faster and more rewarding.
DCX will be much more than a transient buzzword. It will be the fundamental strategy that shapes businesses and defines the terms of the game between organisations and their customers for the next two decades.
The final form of DCX is still taking shape, as Artificial Intelligence and cloud engagement technologies hurtle through their accelerating evolutionary arc. It is already clear, however, that DCX will be highly personalised, highly automated and highly efficient.
Preparing for tomorrow's DCX means invoking an omnichannel engagement strategy today, plus leveraging data insights and empowering your customer service agents as you digitally transform your organisation. Though the path to success will look different for each business, creating DCX starts with the digitalisation of the organisation's customer service offering.
With this in mind, what are your options for staying on top of your competition and preparing the ground for DCX?
DCX and Data Insights
One of the best ways to prepare for DCX in your organisation is to better utilise the vast data stores you already have. Hidden within these swathes of data is a pathway to actionable information – knowledge and insights that can improve the CX your organisation provides.
Leading analytics technology, properly implemented, will cut through the noise and analyse customer purchasing and interaction behaviours to aid in ascertaining their requirements, building a fully visible map of customer journeys. Artificially intelligent Natural Language Processing (NLP) technology can identify and rectify cases of non-compliance and sort interactions by keyword, topic or customer sentiment for easy search by human or machine. This allows you to spot trends at a glance and use this data to focus your agent training and performance management initiatives to improve CX and train for DCX.
Empower Your Contact Centre Agents with Digital Assistance
In order to work towards DCX, you must empower your human service agents to be able to deliver seamless service with digital assistance. Artificial Intelligence (AI) technology can provide your customer service agents with pertinent information when they need it, and how they need it. NLP technology listens-in to an interaction and pulls out key words and themes, as well as examining the intent and sentiment of the caller. Using this information, screen-pops of relevant articles are automatically presented to the customer service worker at the right time, providing useful information for answering the enquiry. In the immediate term, this will help reduce or eliminate the average 10% of each customer service call that is spent looking up information while the customer waits on hold.
This digital assistance enables agents to deliver a best-in-class, informed CX. Machine learning technology enables the service to be developed further over time. For example, if an agent is presented with three suggestions of useful articles from a company-wide knowledge management system on their screen and selects one, this goes back into the learning algorithm to make future suggestions more accurate.
Connect Every System and Every Communications Channel
If your organisation is to remain competitive in today's CX-driven market, you must use data from every available source to inform and guide interactions. To prepare your organisation for DCX, you must establish better connected information processes by drawing together all your systems of record and Knowledge Management tools – including external databases, in-house proprietary technologies, and third-party applications.
Not only should every system be connected, but every communicating channel should be linked to ensure excellent CX is on offer. It is not enough to simply offer multiple channels for customers to interact with your organisation. You must make your contact centre truly omnichannel in order to be DCX-ready.
Omnichannel communications technology, delivered from the cloud to anywhere, enables a complete view of your customer, including activity and preferences, across every touchpoint and interaction with your organisation. With this visibility, you will be able to offer a single, fluid conversation across all channels – digital or otherwise. This creates a seamless CX where customers can use whichever channels they like, and still receive the same standard of service. This is an essential precursor of DCX.
The contact centre technology on offer to prepare your organisation for the age of DCX has transformed radically over the past five years. From omnichannel capabilities, to knowledge management, to leveraging insights from data, deploying the right combination of digital tools for your organisation will allow you to stay one step ahead of the rest, and feed your strategy for the coming age of DCX.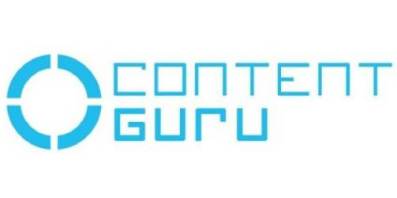 A leader in cloud communications technology, Content Guru supplies mission-critical Customer Engagement and Experience solutions to hundreds of large organisations across the globe.
Content Guru's cloud-native omnichannel solution, storm®, offers virtually limitless scalability, unmatched integration capabilities and industry-leading AI. Content Guru ensures contact centres and customer engagement hubs meet the needs of every customer, seamlessly. storm is used by public and private sector organisations across Europe, the US and Asia-Pac, in sectors ranging from finance and healthcare through to government and utilities. Customers relying on storm for mission-critical services include Sodexo, NHS 111 London, G4S, and Serco.
For additional information on Content Guru view their Company Profile