Openness, scalability and robustness recognised as Odigo's main strengths on the 2021 Frost & Sullivan Frost Radar™ for the European CCaaS market
The European CCaaS provider named leader in the growth category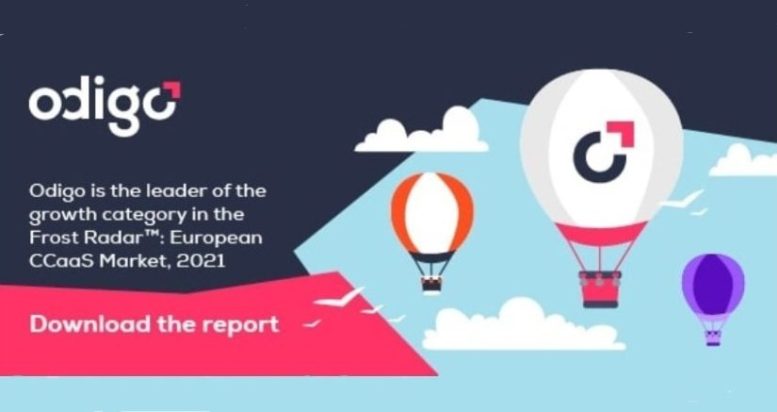 The 2021 edition of the Frost Radar™ for the European Contact Centre as a Service (CCaaS) market has named Odigo as the leader in Europe. In a more mature and competitive European CCaaS sector that comprises more than 150 vendors of varying size, Frost & Sullivan positioned Odigo in 1st place for growth and also as one of the top European providers for innovation.
The report, which focuses on the top 20 vendors, indicates that Odigo is particularly well-placed to take advantage of increasing CCaaS demand by large enterprises because of three key differentiators: Openness, Scalability and Robustness. Odigo has the ability to effectively manage customer interactions and provide the most adaptable solution to ensure the best customer experience.
Odigo's cloud-based solutions and open platform offer easy integration with existing ecosystems, helping large organisations in adopting new, secure technologies as quickly as possible. In a complex environment, Odigo's solutions bring customer interactions to life thanks to a centrally managed omnichannel solution that operates in real-time.
Odigo's CCaaS platform is optimally designed to be reliable, scalable, and flexible for large contact centres. It manages huge volumes of interactions, unexpected peaks and fits with the complex nature of global enterprises.
As the largest European Contact Centre solutions provider in the cloud, Odigo has a proven track record of market experience, customer referrals, and a comprehensive proprietary portfolio that enabled the company to build an extensive presence in France, Belgium, Spain, Germany, and the UK. Its robustness allows it to handle crises, embrace trends, innovate with AI solutions and be a future-proof partner in a fast-moving and competitive customer experience market.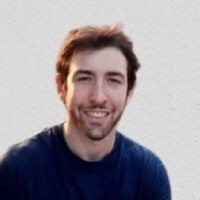 Federico Teveles ICT-CX  Industry Analyst at Frost & Sullivan, said,
"As a frontrunner in the European CCaaS market, Odigo harnesses know-how, enterprise-scale, innovative technology (including conversational AI, monitoring, advanced user management, and a smart routing automated system) to radically streamline contact centre operations."
"Customer service levels improve, and organisations create stronger bonds with their customers. Odigo has an impressive track record of enhancing organisations' CX productivity, efficiency, and capabilities."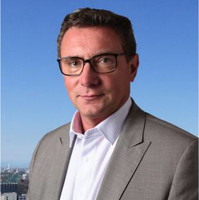 Vincent Lascoux, Chief Operating Officer at Odigo, said,
"We are proud to have been recognised for our strengths and areas of differentiation in an ultra-competitive and fast-growing market. As a global player, Odigo addresses specific needs for each market and this recognition testifies to our determination to meet our customers' challenges and deliver an innovative, scalable and robust omnichannel offering. Building on the strengths highlighted in this report, Odigo continues to grow and expand by leveraging an ecosystem of partners to maintain its competitive differentiation,"

To Download the Frost & Sullivan report Click Here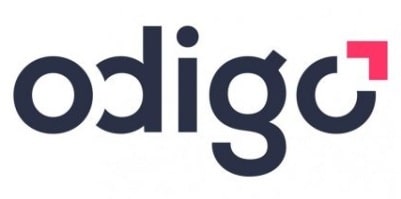 Odigo provides Contact Centre as a Service (CCaaS) solutions that facilitate communication between large organisations and individuals thanks to a global omnichannel management solution. Thanks to its innovative approach based on empathy and technology, Odigo enables brands to connect with the crucial human element of interaction while also taking full advantage of digital possibilities. A pioneer in the customer experience (CX) market, the company caters to the needs of more than 250 large enterprise clients in over 100 countries.
For additional information on Odigo view their Company Profile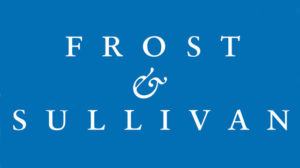 For the past 60 years, Frost & Sullivan has applied actionable insights to create a stream of innovative growth opportunities for companies, governments, and investors.
We generate intelligence spanning 10 industries, 35 sectors, and 300 markets. Our innovative go-to-market strategies and proven implementation best practices have helped transform the business models of some of the world's leading companies through our Growth Pipeline as a Service.
For additional information on Frost & Sullivan visit their Website