The Forum have published their latest Best Practice Guide entitled "Breakthrough Performance: further, faster, together."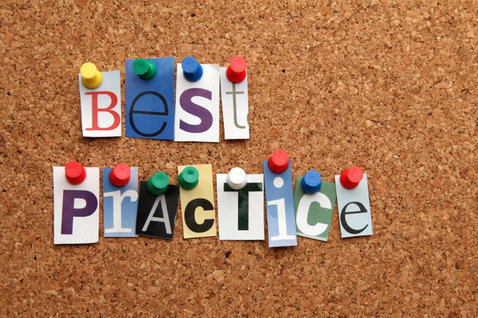 The Guide contains 105 pages of detailed information with case studies, research, thought leadership and supplier listings.
With chapters focussed on each of the Forum's professional communities of continual improvement, Planning, Insight and Quality & Customer Experience, and a chapter on how to achieve Breakthrough Performance, this year-round resource is available free of charge to Forum members, with online versions available to the wider industry.
Steve Woosey, Chief Executive of The Forum, explains,
"Breakthrough Performance becomes possible when we extend the boundary of our thinking. This opens up what we may not have considered possible before," 
"Use this guide to inspire you to get the very best from yourself and your teams. The thought leadership, award winning case studies, research updates and pioneering stories offer stimulation and insight around different ways in which this theme can be layered into your thinking. Use it to go further, faster, together."
---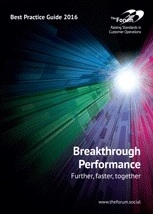 The Forum: As champions of best practice and professional development in customer contact, we are widely recognised as an innovative, inclusive and independent community of professionals who stimulate collaboration, continual learning and customer focus.
Our team of independent experts offers advice and support, enabling our members to make a tangible impact in their organisation and show how the capability of each support function is fundamental to the business, through specialist accreditation, qualifications and standards benchmarking.
We also run the Customer Contact Innovation Awards and Customer Strategy & Planning conference, held each year in April.
For additional information on the Forum visit their Website