Ember Group have announced the launch of Ember Contract Solutions, a specialist law firm providing legal and commercial support for outsourcing and technology procurement and contracting.

Ember Group has managed procurement exercises for leading organisations including AIG, BBC TV Licensing, Birmingham City Council, Home Retail Group, International Airline Group, Teleperformance and Agilisys.  With the launch of Ember Contract Solutions it adds legal services to its portfolio.  Specialist outsourcing and technology lawyers will work alongside Ember's consultants to ensure that the commercial and legal elements of every deal are constructed in parallel.
"With Ember Contract Solutions we can now offer a comprehensive package of procurement services, project management and legal advice," says Ember Group Director, David Leedham.  "By operating legal and commercial negotiations in parallel, we can dramatically reduce the cost and time associated with procurement exercises.  In early engagements we've reduced cost by 50% and time-to-contract by a fifth."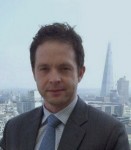 Ember Contact Solutions is led by David Williams, a specialist technology and outsourcing lawyer with more than 15 years' experience working inhouse with major brands including Carphone Warehouse, HP Enterprise Services and Agilisys, and with top city law firms including Pinsent Masons, Freshfields and DLA Piper.  He is joined by a team of lawyers who all combine inhouse and law firm experience and have worked on both buy and supply-side of substantial outsourcing and technology deals.
David Williams commented, "With Ember we're creating something very new.  As a law firm within a management consultancy group we're able to focus on our clients' commercial objectives and provide legal support at the right time.  Instead of being pulled in at the last minute to patch up a contract after a deal has been agreed, our lawyers will be involved from the outset, providing appropriate support to make sure every deal is both commercially focused and legally effective."
Ember Contract Solutions will support its clients – either buy or supply-side – at any stage of the contracting lifecycle.  "Whether our clients need to secure contracts as part of a procurement exercise, troubleshoot, negotiate or extend existing contracts, or plan effective re-tendering processes, we will provide a combination of commercial management consultancy and sound legal counsel," says Williams.
Ember Contract Solutions is regulated by the Solicitors Regulation Authority and provides a ground-breaking service for clients as a fully-fledged law firm operating as part of an established management consultancy group.
---
Additional Information
For additional information on Ember Contract Solutions visit their Website