Join Ember to hear 3 powerful Ember Talks delivered by award-winning customer engagement specialists.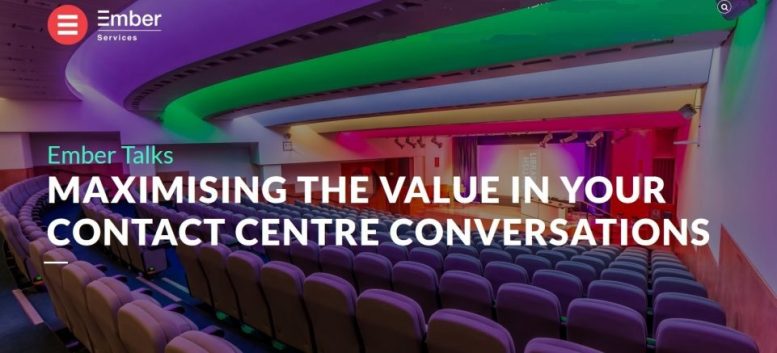 Ember's talks are about spreading ideas on subjects that matter to the customer engagement community. These talks are designed to get you thinking out-of-the-box and to inspire you.
Event Details
Date: 22nd February 2018
Time: 1.30pm – 4.30pm
Location: The British Library, 96 Euston Road, Kings Cross, London, NW1 2DB
Ember Talks Topics:
1. Managing Mindset Change
2. Sales Through Service Skills
3. Channels and Digital Focus
Click here to view the agenda.
---

Additional Information
Spaces are on a first-come, first-served basis
Find Out More & Register Here!