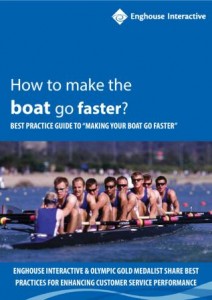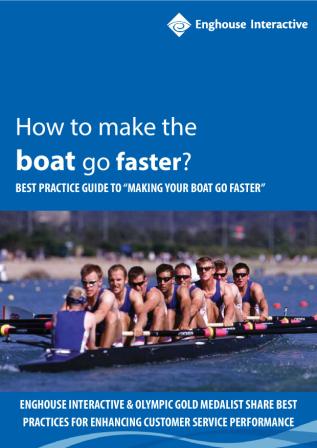 Best Practices for Making the Boat go Faster
Enhancing customer experience performance in your contact centre.
Enghouse Interactive were privileged to explore the concept of "Making the boat go faster" at a recent event with sporting legend and Olympic star, Ben Hunt-Davis.
Following a series of disappointments, Hunt-Davis and the rest of the GB team realised that their tactics and strategy needed an overhaul and had a collective sense that something needed to change. The team decided to find a new way to make 'their boat go faster.
The good news is that all the lessons of 'making the boat go faster' in elite sport can be transposed and shown to work in the world of customer service.
Download Enghouse Interactive's best practice guide for how businesses can win gold by enhancing the way they manage and interact with their customers.
---
Additional Information
To Download the Best Practice Guide and to learn more Click Here
For additional information on Enghouse Interactive visit their Website or view their Company Profile