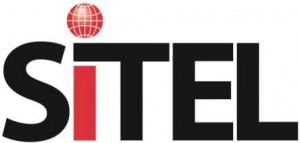 Sitel, a leading global customer care provider, today announced that it has been named as a leader in the global contact centre outsourcing market and a top quartile performer in the Contact Centre Outsourcing (CCO) Service Provider Landscape with PEAK Matrix™ Assessment 2013 market report by Everest Group.
The Everest Group report is an assessment of contact centre outsourcing providers' market success and delivery capabilities and analyses more than 20+ service providers and 750 contact centre outsourcing deals signed, as of December 2012.
Sitel's scale, scope, technology capability, delivery footprint and market success were assessed and placed as Leaders on the Everest Group PEAK (Performance | Experience | Ability | Knowledge) Matrix. The PEAK Matrix is a framework to assess the relative market success and overall delivery capability of service providers and position them as Leaders, Major Contenders and Emerging Players. Sitel has been positioned as a leader based on its top quartile performance across market success and delivery capability.
Sitel's CEO and President, Bert Quintana commented,
"Sitel is delighted to be assessed by Everest Group as a leader and top quartile performer in such a respected and influential report. The industry is highly competitive and to have our expertise and capabilities recognised above other global providers, is proof of our investment over the last few years. I would like to thank all of our people worldwide who make this possible by continually delivering great customer service solutions and value to our clients through outsourcing."
Everest Group's Vice President, Katrina Menzigian, added,
"Sitel has experienced strong market success with clients across all major geographies and industries, with an ability to deliver across transactional and value-added contact centre services. Sitel also has a balanced delivery footprint evenly distributed across the globe. As a result, Sitel has been positioned as a leader on the CCO PEAK Matrix."