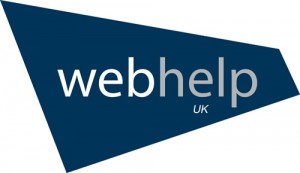 Customer experience company Webhelp UK, is to recruit over 600 new people throughout its UK network over the next two months.
Webhelp UK is looking to recruit 177 new permanent positions in Derby, over 150 in Dearne Valley and 75 in Falkirk. Jobs will also be created in the company's Glasgow, Kilmarnock and Greenock sites.
The new jobs underline Webhelp UK's continued growth and strengthen its stature in the UK customer management sector. The jobs also bring a welcome pre-Christmas boost in local communities across the UK where the company is a vital employer.
The new recruits will join on a rolling programme and will be trained to deal with customer sales and service enquiries via telephone, email, webchat and social media platforms.
Webhelp UK chief executive David Turner said: "This latest recruitment drive continues the steady expansion that has been such a feature of our business in recent times. We are acutely aware of how important the Webhelp UK operation is within the areas where we are based and proud that we can bring new jobs, particularly at this time of the year."
And Turner emphasised his determination that there could be more career opportunities with Webhelp UK in 2014. "We are hoping to recruit even more talented people in the year ahead and add to our growing team throughout the UK."
Webhelp UK is keen to hear from potential recruits from a variety of backgrounds. Webhelp UK can be contacted on 08450 700 055 or email: recruitment@webhelptsc.com More information can be found on the Webhelp careers website: www.webhelptsccareers.com
For additional information see Webhelp UK's Company Profile