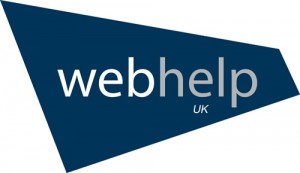 Following the success of its pilot programme earlier this year, customer experience company, Webhelp UK, has created a further 43 new roles targeted towards young people, as part of its nationwide skills initiative for young jobseekers.
Webhelp's Customer Experience Academy (CEA) was designed to bring career opportunities to young unemployed people, within the communities it operates in, who are finding it difficult to reach the first step on the career ladder.
The CEA gives vital pre-employment training to a growing number of job seekers who lack the necessary communication skills or experience to pass the standard entrance level of most employers.
Now in its second phase, 43 new Webhelp colleagues have not only completed the five week work skills course at Webhelp's Customer Experience Academy, but also the company's interview process.
These individuals are now not only employed full time by Webhelp UK, on standard terms and conditions, but are also supported through a 12-month modern apprenticeship.
The CEA graduates have gained a recognised Customer Service qualification to assist them in finding a job with a variety of other employers should they wish to diversify their careers in the future.
Webhelp UK has employed 12 new CEA advisors at its Glasgow site, 12 in Warrington, 10 in Dearne Valley and nine in Derby as part of the second phase of the Customer Experience Academy programme.
The company has already taken on 137 new employees through the Customer Experience Academy. In addition to those now employed by Webhelp, many have also gained employment in other sectors, such as retail, as a result of their new qualification.
Claire Croden, Head of Learning Innovation for Webhelp UK, said: "Webhelp's Customer Experience Academy has gone from strength to strength since launching our pilot scheme earlier this year. Phase two of the initiative has attracted over 40 new talented colleagues, who have already started a modern apprenticeship at our sites throughout the UK.
"Youth unemployment is a massive issue and more still needs to be done to create job opportunities. It's great to be getting involved and playing our part in bringing employment to a part of our society which desperately needs it. I'm very proud that we've been able to turn the pilot Customer Experience Academy project into a nationwide campaign."
For additional information see Webhelp UK's Company Profile