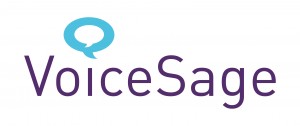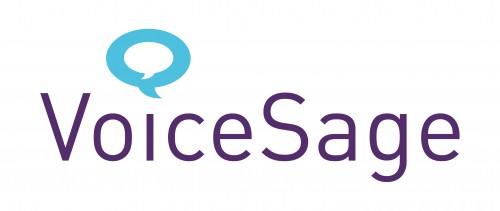 Multi-channel communications are now vital so consumers can get in touch quickly and conveniently, according to a new white paper by Serco & VoiceSage which looks at companies' reliance on Net Promoter Scores as a measure of the customer experience.
This Serco-VoiceSage whitepaper has revealed the extent of consumer impatience and intolerance when it comes to customer service, and the cost to brands if they fail to meet escalating demands. The revelations are published in a new white paper, The 'Now' Generation & the Customer Communications Gap – the result of a collaboration with international service company Serco.
The paper, which discusses research into rising customer expectations and what this means for the companies trying to keep them happy, confirms that being 'incredibly easy to do business with' has become the single most important determinant of consumer choice and ongoing loyalty – above all other value-added activities and service differentiators.
"All of the research is telling us that if companies fail to get the basics right – ie if they don't allow consumers to get in touch in whatever way is convenient for them at the time, or get results quickly – they are in danger of losing those customers to a more responsive rival," comments Owen Daly-Jones from Serco ExperienceLab.
Research cited in the paper found that nearly two-thirds (62%) of companies view changing customer expectations as the main customer-driven market pressure for service improvement. But getting the basics right doesn't just mean reducing call waiting times.
Even when brands have invested to improve the performance of their contact centres, often they miss the point, Owen says. "For example, recent studies have found that it isn't how quickly a company answers the phone which determines customer satisfaction– but how quickly the customer service issue is resolved," he says, "This is just one illustration of how wrong companies can get it if they don't look at the whole picture."
Another study suggests consumers are now on average using six different channels to interact with companies – and that the volume of contact is increasing. "This is further adding to the pressure on companies which must now support multiple channels, and do so efficiently – yet still giving consumers the range of choices, and customer experience they expect," comments Paul Sweeney, director of innovation at VoiceSage.
The rise of social media as a customer communications channel has changed the game too, the white paper notes. Consumers have realised that they can get a prompt response if they contact a company 'publicly', especially if it is about something negative. "Brands have learnt they must react quickly in the interests of damage limitation, with an audience now watching to see how an issue is resolved. With each company that develops its customer service offering through these additional channels, consumer expectations continue to rise about how and when they can get in touch with organisations – and what happens when they do."
This Serco-VoiceSage white paper suggests that "a more nuanced and sophisticated view of customer interaction is required" – one that takes into account factors such as the timeliness, pace and mode of interaction, and the effect of efficiency, effectiveness and intimacy on customer perceptions.
This means looking afresh at popular measures of customer satisfaction such as Net Promoter Scores so that companies don't make wrong assumptions about what is driving these scores. "As we discuss in the paper, Customer effort scores' [CES] can be a more accurate indicator of the customer experience, because these chart how much legwork a consumer has to put into resolving an issue. This gives companies an opportunity to review and improve the underlying processes," Paul concludes. "Ultimately customer satisfaction is determined by whether consumers' needs are being met, and increasingly that means being able to get in touch and sort things out 'right now' – so that customers can quickly cross things off their list and get on with their busy lives."