The European Contact Centre and Customer Service Awards 2015 shortlist has been announced, with RESPONSE, one of the UK's leading contact centres short-listed in the following 3 categories:
– Technical Support team of the year
– Operational Support team of the year
– Application of Technology
Following a merger between the National Customer Service Awards and the European Call Centre Awards, the European Contact Centre & Customer Service Awards is one of the most prestigious industry events in the calendar today, offering a single platform to demonstrate customer service and contact centre excellence.
The judging panel represents a wealth of invaluable experience and knowledge of the industry, from the technologies that help to streamline customer experiences to the demands on the frontline of customer service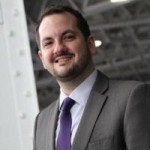 Nick Davey, Programme Director, ECCCSA said
"Each year we get a higher number of entries than the previous year, in both quality and quantity. Our judges have been locked away for the last two weeks trying to make a final decision. It's been tough but they have managed to shortlist the entries that really stood out. The entries were so good in fact that the judges asked us to increase the number of finalists in some of the categories which I think emphasises the very difficult decision they have had to make"
Arceeb Moughal, Director of Client Partnerships said:
"We are extremely proud to be short-listed for three different awards at such a prestigious industry event as the ECCCSA. We aim to deliver outstanding performance day in day out for each of our clients; however this is only made possible through the skills and expertise of the support teams we have here at RESPONSE, two of which I am delighted to see recognised in this way.
"It's also really pleasing for us that our in-house developed App has been short-listed for an award. Since launching last year the App has completely transformed the way in which we are able to view our peoples' performance; and also how our employees communicate and access key information within our business. This is something which feels very unique within our industry."
The winners are set to be announced at a glittering gala dinner which is due to take place on 10th June 2015 at the Old Billingsgate in London.