NICE Launches 2019 EMEA Customer Excellence Awards Programme
– Programme will recognise organisations demonstrating excellence and innovation in injecting analytics, AI and automation into their customer service operation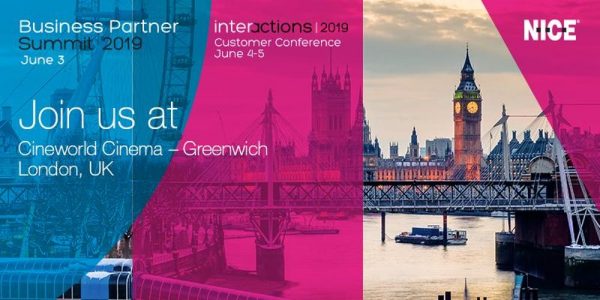 NICE has announced the launch of its annual EMEA Customer Excellence Awards programme honouring organisations committed to providing exceptional customer experience and driving innovative customer interactions.
The awards will be announced at the Interactions EMEA 2019 conference to take place from 3 to 5 June at Cineworld Cinema – The O2 Greenwich, London, UK.
The NICE Customer Excellence Awards programme recognises organisations who have innovatively driven up employee engagement, delivered excellent service experiences and made a significant positive impact on their business results.   Organisations that have used NICE solutions, including for analytics, quality management, cloud, robotic process automation, workforce management, interaction recording, and compliance, are eligible to enter one or more of the following categories:
– Best Cloud Implementation – showcases customers who have implemented cloud solutions to achieve their business goals, demonstrate business impact, cost reductions and best practices, including efficiency of roll-out and adoption
– Best Customer Experience – recognises customers who own the decisive moment during customer interactions and have improved customer experience via first call resolution, service level or Net Promoter Score (NPS)
– Best Employee Engagement – rewards customers who have used NICE technology to successfully engage and motivate their workforce, and demonstrate notable changes in contact centre agent absenteeism, attrition and agent utilisation
– Best Business Impact – acknowledges customers using solutions or services to drive measurable improvements supporting their business goals, including operational efficiency and/or revenue generation
– Rookie of the Year – shines a light on customers who have excelled in communication and partnership as well as implemented best practices including efficiency of roll-out, product/solution adoption as well as training of agents and supervisory staff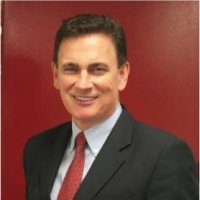 John O'Hara, President, NICE EMEA, said,
"Being held for the third year, the EMEA Customer Excellence Awards honour organisations that are elevating customer experience to the next level.
We look forward to recognizing the innovative implementations and achievements of our customers, as well as showcasing how they are harnessing NICE solutions to transform business performance, employee engagement and customer service."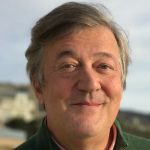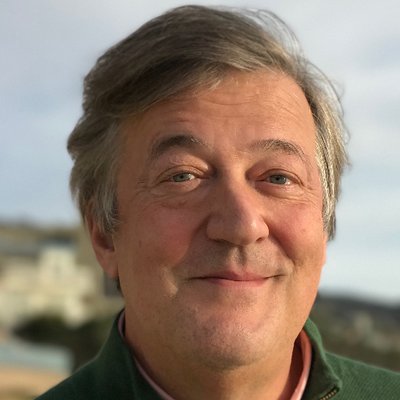 Stephen Fry – Keynote Speaker at NICE Interactions EMEA 2019
Multi-talented British actor, comedian, journalist, author, television presenter and film director, will present the keynote address at this year's Interactions EMEA event.
To be held over two distinctive days, the event will comprise educational sessions and the main plenary conference and will be preceded by the Business Partners Summit.
---
Additional Information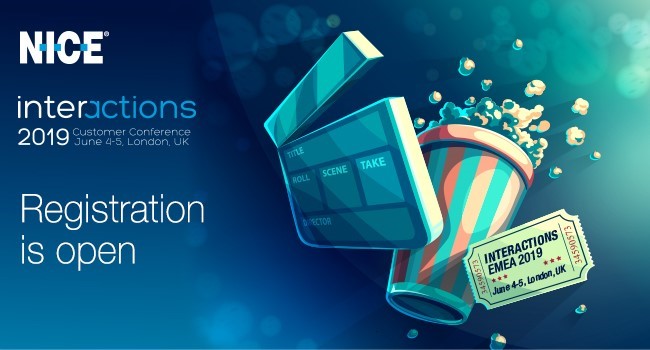 The 2019 EMEA CX Excellence Awards are free to enter. Applicants will receive one complimentary pass to the NICE flagship customer conference, Interactions London 2019, taking place in Cineworld Cinema, The 02 Greenwich. Entries must be submitted no later than 3 May, 2019 and award recipients will be publicly announced at Interactions 2019 on 5 June, 2019.
To enter the 2019 EMEA CX Excellence Awards Click Here
NICE Interactions EMEA 2019 –  Cineworld Cinema – The O2 Peninsula Square, London. SE10 0DX
To register for NICE Interactions EMEA 2019 Click Here


NICE is the world's leading provider of both cloud and on-premises enterprise software solutions that empower organisations to make smarter decisions based on advanced analytics of structured and unstructured data. NICE helps organisations of all sizes deliver better customer service, ensure compliance, combat fraud and safeguard citizens. Over 25,000 organizations in more than 150 countries, including over 85 of the Fortune 100 companies, are using NICE solutions.
For additional information on NICE visit their Website
To view NICE articles, news and products Click Here