Interactions EMEA 2019 welcomes award-winning actor, comedian, journalist, television presenter and film director – Stephen Fry as their celebrity keynote speaker!

Stephen Fry's career has spanned over many years with over 150 film, TV and audio performances, more than 20 written works, as well as 12.7 million Twitter followers; Fry's wit and wisdom have been read, seen or heard around the globe over multiple generations.
Alongside his multi-talented work on the stage, screen and radio, Fry cultivated a career as an author, contributing columns and articles for newspapers and magazines. His previous weekly technology column in The Guardian brought him notable recognition and tech-savviness!
Save your seat and don't miss your chance to hear first-hand from the tech enthusiast and polymath, the incomparable Stephen Fry!
---
Additional Information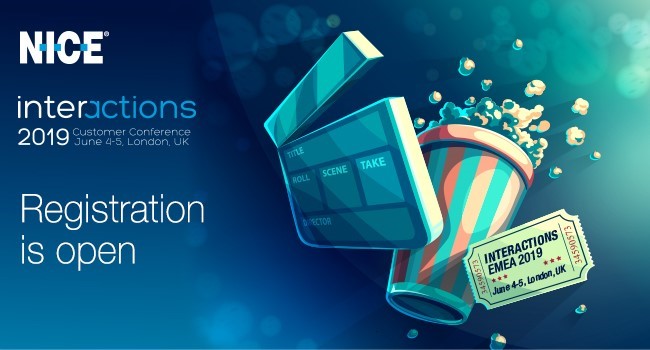 NICE Interactions EMEA 2019
Venue: Cineworld Cinema – The O2 Peninsula Square, London. SE10 0DX
4th-5th June 2019
To register for NICE Interactions EMEA 2019 Click Here


NICE is the world's leading provider of both cloud and on-premises enterprise software solutions that empower organisations to make smarter decisions based on advanced analytics of structured and unstructured data. NICE helps organisations of all sizes deliver better customer service, ensure compliance, combat fraud and safeguard citizens. Over 25,000 organizations in more than 150 countries, including over 85 of the Fortune 100 companies, are using NICE solutions.
For additional information on NICE visit their Website
To view NICE articles, news and products Click Here