Interactions London 2016 – Customer Service and Contact Centre Professionals Share Best Practices and Experiences to Harness the Power of Knowing
NICE Systems have announced that Interactions London 2016 will take place on 9th June. More than 300 customer service and contact centre professionals will converge, to share best practice and together harness the 'Power of Knowing'.
The packed agenda for Interactions London 2016 boasts keynotes from industry leaders, in-depth panel debates, the latest roadmap and vision from NICE and four specialist break-out tracks — all focusing on the customer experience, operational efficiency and compliance challenges facing organisations today and how to solve them:
Transforming the Voice of the Customer and Customer Experience – Learn how organisations capture the customer journey across all touch-points and channels. Find out how companies are leveraging real-time, actionable Voice of the Customer (VoC) insight to align their operations to drive business success.
Driving Employee Engagement and Performance – Discover new ways to use workforce management to improve skills with intraday automation, forecasting/scheduling precision, and collaboration; and how to communicate individual goals and data with transparency, target coaching for specific behaviours and track overall coaching effectiveness.
Automating and Improving Operations in Real-Time – Learn how process complexity can be streamlined for greater operational efficiency and explore the latest innovations in Robotic Automation and Real-Time Authentication.
Driving Service Excellence with Analytics – Find out how speech and desktop analytics are being used to identify and target the right coaching, and learn how to align Quality Monitoring programs with business objectives.
Each track will incorporate insightful presentations from many NICE customers such as Direct Line, Hermes, Orange Poland, Ageas Retail Intermediary, Helpline and TalkTalk, including one organisation that is now saving 68,000 man-hours annually through the use of speech analytics. There will also be a Technology Showcase where delegates will have the opportunity to watch live demonstrations from NICE experts.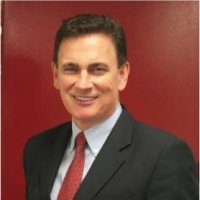 John O'Hara, President NICE EMEA:
"We are proud to have so many customers eager to join us at Interactions in London, sharing their insights on how they are working with NICE to deliver exceptional customer experiences, strengthening employee engagement, enhancing compliance adherence and making their front and back-office operations as efficient and effective as possible."
NICE is also excited to announce two keynote speakers for Interactions 2016 in London:
Ruby Wax OBE, is one of the most recognisable and popular performers on British television. Her live shows play to sell out audiences and keynotes on leadership and communication in business are highly acclaimed.
Ian Walsh is Global Leader of the Retail Banking Segment at The Boston Consulting Group. He will share his insights on hybrid customer journeys and discuss omni-channel customer behaviour throughout Europe
---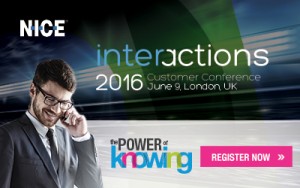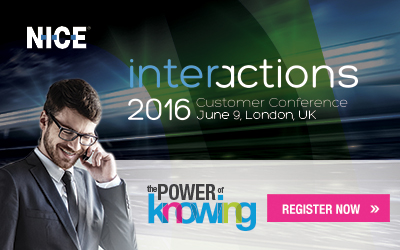 Additional Information
NICE Interactions London 2016 takes place 9th June at The May Fair Hotel.
For additional information and to Register Click Here.
To keep up to date with the latest news regarding Interactions London 2016, follow NICE on Twitter @NICE_Systems and via the hashtag #nicei2016London.