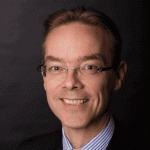 Klaas van der Leest, Managing Director, Intelecom UK Ltd, explains how making agent skills a top priority reaps dividends when it comes to social service
The rise of social media networking sites like Facebook, Instagram and Twitter is turning customer service on its head.
The rise of social media networking sites like Facebook, Instagram and Twitter is turning customer service on its head, changing how, where and to whom people look for help when buying new products and services. In an instant, consumer views, good and bad, are visible and searchable in real-time and around the world in cyber-space. This shift in consumer behaviour and the higher expectations of immediate interaction and customer service that go with it present major challenges, and opportunities, for organisations looking to succeed in the social world.
Nowhere is this more prevalent than in the contact centre where juggling a wealth of communication channels including, phone, email, SMS, chat and social media while engaging with customers in a meaningful way is now the norm. Get it wrong and the implications are potentially disastrous for corporate reputation. Get it right and customers will buy more, more often and become the biggest brand advocates – at less cost to the organisation.
The big question is how and where to start? Quite simply, the answer is right in front of you, in the very engine of your contact centre – your agents. Use the following questions to assess progress on the road to successful social customer service:
Who should be assigned to social service enquiries?
Strange though it may seem, it's not necessarily the younger 'Facebook Generation' who is best placed to handle social media enquiries. First consider the most experienced agents with excellent interpersonal skills and expertise in handling complex or difficult customer service situations. Technology can be taught quickly and in a fun atmosphere – experience takes much longer.
What's the best way to train social service agents?
Let agents loose on all channels so they really understand how social networking works. Those agents who don't use social media personally may need extra help but it does not take long to learn once they start to enjoy using the new channels.
To build agent confidence it might need several training sessions including role-play. However, contact centre trainers and agents are skilled in this style of knowledge transfer and experienced people will soon be up to speed with social media.
Establishing a brand "voice" which might be "business like" or "casual and friendly" is an important step on the road to social service success. Staying consistent and adhering to the agreed style helps to maintain quality and brand image. Where possible it is also good practice to complete an interaction on the same channel, although some customers do like to switch between channels and this is where a flexible Contact Centre as a Service (CCaaS) solution can help.
What are the benefits of skill based routing?
Today's clever technology means there is no excuse for not having the right agents in the right place at the right time. Skill based routing ensures callers are greeted by the agent with the best skills (e.g. be it product knowledge, languages spoken or by campaign type), in the shortest time possible therefore increasing the chances of first contact resolution.
In addition to vastly enhancing the overall customer experience, skill based routing yields significant benefits in terms of time savings and efficiency. It does not matter where in the world agents are located because it is possible to use different numbers for different products or special routing for VIP customers or brand advocates to deliver a faster, highly personalised service.
How can CCaaS help?
Companies looking to step up their use of social media and social support whether building a new contact centre or planning to update their current infrastructure should start by thinking cloud. A cloud-based infrastructure combines the benefits of a traditional on-premise solution with the increased flexibility, reliability and, last but not least, cost efficient Pay-As-You-Go pricing provided by the latest CCaaS solutions. Multichannel capabilities allow agents to respond to voice, email, social media, Chat, SMS and Web "call me" requests all within the same application, leading to faster response times, exceptional customer care and reduced costs. Scalability is also critical and CCaaS allows organisations to take a low risk approach, starting small with the ability to conduct a "real world test" without the need to update and invest CAPEX into existing telephony technology.
What happens if your brand starts to trend on social media?
AAs more customers use social media to interact with companies the higher the chance a brand will start to trend online. Trending can be positive or negative and calls for a dynamic approach to customer service. The easiest way to deal with a surge in social media activity is to switch voice agents to social channels. Better still – develop a team of 'super' agents who are tasked with scouting social media networking sites and jumping in to help customers with a problem. An immediate solution to a problem isn't always needed but a quick acknowledgement of a customer's complaint is all that's required to stem the flow of potential brand damage.
Increasing the number of 'likes' and giving the brand a voice via blog posts and forum comments that are easily searchable by other customers, are just some other ways of confidently tackling negative social media trending.
Delivering excellent service via social media and customer loyalty is the reward. Happy customers and greater opportunities to cross-and-upsell ultimately boost the all-important bottom line. The principles of excellent customer service remain the same whatever the contact centre channel.

For additional Information see Intelecom's Company Profile