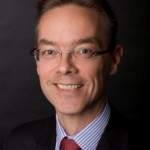 Klaas van der Leest, UK Managing Director, Intelecom argues the case for cloud-based contact centres
Flexibility, scalability and cost efficiency are just some of the benefits of moving towards a cloud-based contact centre but the major factor is the growing influence of social media and social customer service. The way customers choose to communicate is changing rapidly and contact centres must be adaptable in how they interact with customers. It is vital to be able to respond to voice, email, social media, Chat, SMS and Web "call me" requests all from the same queue and within the same application to put customers at the heart of your business.
In fact, Gartner predicts that by 2015 organisations that have not embraced the concept of the customer engagement centre, incorporating social media, will lose customers to competitors that have.*
For many, the flexibility afforded by the cloud is the main appeal of a cloud-based contact centre or contact centre as a service (CCaaS) model. Modern contact centres need to scale and seamlessly grow (and contract) to cost effectively react to market changes. Cloud-based contact centres offer a building block approach, which means agents and new functionality can be turned on as and when required without the need for additional licenses or the re-negotiation of contract terms.
The flexibility of cloud technology means that organisations can work as they want and not as technology dictates. They simply add agents across centralised or distributed locations whilst satellite offices share the same platform. Independent of location, software and hardware, the new CCaaS model gives agents the freedom to log-in from anywhere, using a smart device, particularly helpful when weather conditions or business circumstances prevent travel to the office. What is more, callers never receive the dreaded engaged tone associated with traditional premise-based technology, vastly reducing queuing times and enhancing the overall customer experience.
Application integration in the cloud has further appeal to businesses today. The ability to automate business processes and integrate with collaboration tools such as Microsoft® Exchange, Microsoft® Lync and IBM Sametime saves valuable time because contact centre agents are presented with the right information when they need it without having to switch between applications.
Fears around security and stability of service need no longer apply. Today's cloud-based solutions do not rely on existing voice or unified communications technology. They offer a fully redundant platform capacity and duplication of key service components in multiple secure locations to guarantee high availability and high up-time – no more worries about cables cut by heavy machinery or brought down by trees in a storm!
The pricing model offered by CCaaS is one of the biggest advantages. A true cloud-based contact centre will operate on a utility pricing model where the customer is only charged for the resource used – particularly beneficial to seasonal businesses. This 'pay as you go' approach signals the end to buying expensive kit only to have it sit unused for weeks or months on end.
For those businesses considering moving their contact centres to the cloud the advice is don't delay but choose carefully, not all CCaaS models or suppliers are created equal. Take a close look at the cost of ownership of on-premise versus cloud options. Remember to include savings from reduced internal IT resources and the potential benefits of savings when it comes to seasonal businesses
Choose an application specialist CCaaS provider with a proven history and client base. Most importantly – plan for the future as the concept of the customer engagement centre is already here. Analysts predict that by 2016 as many as 50% of enterprises will utilise social media as a customer channel. Be sure to select a solution that incorporates social media and not just as a bolt-on. Success in the social world lies in the cloud and CCaaS has certainly come of age.
References *Gartner – Social Media for CRM Will Force a Shift from Contact Centres to Customer Engagement Centres – Published 1 April 2013
For additional information see Intelecom's Company Profile