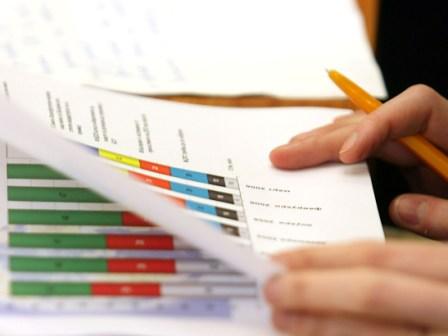 Netcall plc announces its audited results for the year ended 30 June 2014.
Financial Highlights
Revenue increased 5% to £16.9m (2013: £16.1m), comprising underlying core growth of 9%
Adjusted EBITDA (1) increased by 16% to £4.93m (2013: £4.24m)
Adjusted earnings per share (2) increased 10% to 2.81p (2013: 2.56p)
Dividend of 0.9p per share proposed, an increase of 29% (2013: 0.7p per share)
Revenue of a recurring nature (3) £10.7m corresponding to 64% of total revenue
Profit before tax £1.89m (2013: £2.26m) after impact of £1.07m accelerated share-based payment charges
Basic earnings per share increased 7% to 1.76p (2013: 1.65p)
Debt-free balance sheet with net cash funds of £11.4m (2013: £9.19m)
Profit before interest, taxation, depreciation, amortisation, acquisition and restructuring expenses and share-based charges
Earnings per share before amortisation of acquired intangible assets, acquisition and restructuring expenses, share- based charges, adjusted to a standard rate of corporation tax
Revenue from support and maintenance and hosted service contracts
Operational Highlights
Double digit percentage increase in sales order inflow compared to prior year
Continued strong demand for next generation Liberty platform, across both new and existing customers and all sectors
High levels of cross and upsell to existing customer base
Increased investment in R&D, including social media capabilities, enabling customers to manage, monitor and optimise customer engagement through social channels, blogs and other publicly available social and online news media
Henrik Bang, CEO of Netcall, commented, "Over recent years Netcall has evolved significantly, from a niche provider of call back technology to one of the UK's leading providers of advanced customer engagement solutions, providing innovative technology to over 700 organisations in the private, public and health sectors. The breadth of our Liberty platform means we are well positioned to capitalise on the growing demand for customer engagement, delivering a rapid return on investment for public and private sector customers.
"With a growing pipeline and order book, high levels of recurring revenues and a strong balance sheet, we are confident of the future success of Netcall."
For additional information see Netcall's Company Profile