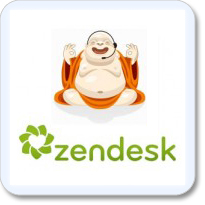 Zendesk, Inc. have announced an expansion of its enterprise offering to address the growing need for a modern customer service platform at large organisations. It launched an upgraded Enterprise Elite pricing plan that provides dedicated support, service-level guarantees and enterprise-specific product features, as well as created its first dedicated enterprise team and four adoption paths that use best practices and the unique Zendesk Benchmark to guide rapid customer service improvement.
Zendesk also announced that Nine West Group, a portfolio of global fashion brands, is the latest enterprise customer to select its customer service platform, following competitive processes. Nine West chose Zendesk for the beautifully simple design of its platform that makes it easy to use, quick to deploy and widely adaptable to any industry.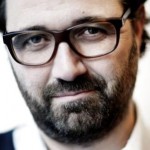 "We're helping the world's largest organizations to be human at enterprise scale," said Mikkel Svane, Zendesk founder and CEO. "Too often, being big means losing the personal touch that's the backbone of a company's relationship with its customers. We want to change that and make it possible for the most innovative enterprises to be personable, friendly and responsive in their customer interactions."
The Enterprise Elite plan packages Zendesk's most advanced features with premium support, service-level guarantees, and expert guidance to ensure large organizations adopt Zendesk fast and effectively. With the plan, organizations receive the highest level of support and guidance with a team devoted to them and direct, round-the-clock email, phone and chat access to Zendesk.
Zendesk's new, dedicated enterprise team comprises more than 50 people across customer support, success and sales that have extensive enterprise experience and are chartered with giving honest feedback and support to large organizations.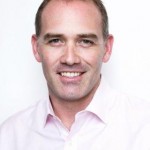 Marcus Bragg, Zendesk senior vice president of worldwide sales and customer success, is leading the team, whose members help customers set goals and their long-term objectives for customer service. They not only help get organizations started, but also help them continuously improve through regular check-ins, customized reporting and industry comparisons through the Zendesk Benchmark.
"Companies no longer have to choose between being a big business and servicing their customers in a personal and proactive way," Bragg said. "We've already seen innovative enterprises using Zendesk on their own to upgrade their customer service at a fraction of the cost and time required by older enterprise software, and now we've created a talented global team that will help other large businesses do the same."
The new enterprise team will guide organisations along proven customer service adoption paths for enterprises. These four paths were designed to make it simple for even the largest organisation to get started with Zendesk in less than 30 days to solve the most common customer service needs and areas of focus:
Scaleable Support: Improving the efficiency within a contact centre and scaling to support customers in any channel.
Effortless Self-Service: Embedding support directly into customer experiences so customers can discover content and communities to help themselves.
Proactive Engagement: Creating a feedback loop to analyze customer insights and engage customers at the right time and in the right context in order to make service, sales and product improvements.
Employee Service: Applying customer service best practices to the internal employee experience by helping departments such as IT, Finance, Facilities or HR collaborate and communicate with employees and one another.