Jabra re-launches audio device promotion to support squeezed Public Sector IT budgets

Audio and communications technology specialist Jabra has re-launched its Public Sector price promotion to support organisations' increasing need for cost-effective, high-quality audio technology. The offer, available from 1st July and valid until 30th September 2017, runs across selected Jabra business products including corded, USB, wireless and Bluetooth® headsets and speakerphones. These include the popular Jabra Biz 2300, Jabra Evolve 30 and 40, Jabra Pro 920 and 930, Jabra Motion UC+ and the Jabra Speak 510.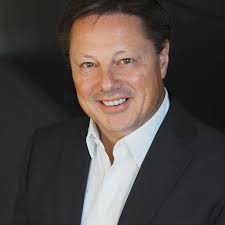 Nigel Dunn, Managing Director, EMEA North, Jabra, commented:
"Customer service is mission-critical in Public Sector organisations. The latest communications technology plays a key role in providing best-in-class delivery of UK&I public services.
We want to make sure that during a time of numerous spending reviews, our valued customers receive the best offers available to support their business priorities this year."
Public Sector organisations, from central government departments to police forces and local councils, continue to tackle the challenge of doing more with less. Late last year, the government announced that the latter group would face a 40 per cent cut in real terms over the course of this parliament. Despite the withdrawals of funding, the UK government remains committed to investment in new technologies to improve public services. As a result, many Public Sector organisations are having to make very difficult choices about which services to prioritise.
he available discounts offer customers up to 46 percent off MSRP on selected Jabra devices. Customers will also receive a free connection cord with every Jabra Biz 2300 headset purchased. Jabra headsets and speakerphones are compatible with all major IT platforms, phone systems and smart devices.
The devices on offer are:
– Jabra Biz 2300 Mono noise-cancelling headset – for office administration and frequent use. Q3 Indicative Public Sector buy price: £51.00
– Jabra Biz 2300 Duo noise-cancelling headset – for office administration and frequent use. Q3 Indicative Public Sector buy price: £65.00
– Jabra Evolve 30 Mono UC or Microsoft noise-cancelling USB headset – for office administration. Q3 Indicative Public Sector buy price: £31.00
– Jabra Evolve 40 Mono UC or Microsoft noise-cancelling USB headset – for knowledge workers or students that need to concentrate. Q3 Indicative Public Sector buy price: £41.00
– Jabra Pro 920/30 Mono wireless headset – for school and healthcare administrators. Q3 Indicative Public Sector buy price: £91.00
– Jabra Motion UC+ UC or Microsoft Bluetooth headset – for mobile professionals. Q3 Indicative Public Sector buy price: £83.00
– Jabra Speak 510 UC or Microsoft speakerphone – for excellent voice quality on conference calls. Q3 Indicative Public Sector buy price: £59.50
---


Additional Information
For additional information on the offer, please Click Here or speak to your Jabra Account Manager or our ISE team on 01784 220182
For additional information on Jabra visit their Website or view their Company Profile