Jabra Evolve Lets You Stay in 'The Zone' with Intelligent Call Transfer for Skype For Business

The widely acclaimed noise-cancelling headset series, Jabra Evolve, introduces new Intelligent Call Transfer functionality for Skype for Business – allowing users to keep the headset on and the conversation going while moving the call from softphone to mobile phone – and rushing out the door.
Jabra have announced a groundbreaking upgrade to its newest product series, Jabra EvolveTM.Jabra Evolve is the industry's first series of professional noise-cancellation headsets supporting both the collaboration and concentration needs of knowledge workers in open office environments. In use with Skype for Business, Jabra Evolve can support call transfer from a Skype for Business desktop-based softphonecall to a smartphone. To transfer a call using the Evolve 40 and Evolve 80, simply unplug the 3.5mm stereo jack stick from its control unit and the call will transfer to the user's mobile phone. Users can then insert the 3.5mm jack into the smartphone to continue the conversation or even continue the conversation using a Jabra Bluetooth™ headset.
The global success of the Jabra Evolve series stems from providing crystal clear sound for every call made and received, with busy light and noise-cancelling functions to support a personal concentration zone within today's busy and crowded office spaces. Therefore, employees and customers both experience the best quality conversation and service.With Jabra Intelligent Call Transfer, that experience now follows the end-user when they are required to move a call from one environment to another – and need to leave their main work station.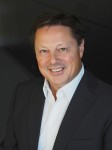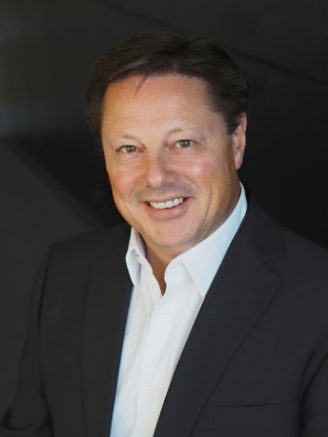 Nigel Dunn, Jabra UK & Ireland Managing Director, said,
"The Jabra Intelligent Call Transfer feature is a natural evolution to the Jabra Evolve feature set. The headset series primary functionality remains to create that personal "concentration zone"in open, loud and distracting workspaces,"
"The Jabra Intelligent Call Transfer upgrade for Skype for Business extends end-user confidence of being in control of their device environment as they bring their "concentration zone" with them."
About Jabra Evolve
The Jabra Evolve series offers an assortment of features and benefits through its five models – 20, 30, 40, 65 and 80. This variety enables employers and workers alike to more effectively address a broad range of collaboration and concentration needs in the open or virtual office – at home or 'on the go'. Key features include:
Industry leading noise-cancellation: The series introduces large ear cushions with specially designed leatherette adapting the padding to the individual,blocking office noise. Furthermore, the flagship product Jabra Evolve 80 offers additional noise-cancellation with an around the ear wearing style and is the industry's first professional headset offering active noise-cancellation to give a full concentration zone experience.
Busy light: Built into the headphones, the busy light indicator effectively signals availability to colleagues.
Made for music & voice: Incorporates high-end sound quality for both professional communication and entertainment.
Designed with mobility in mind: Built-in Bluetooth™ capability for the Jabra Evolve 65 along with plug-and-play options for PCs or mobile devices through USB and 3.5mm stereo jack-stick outputs.
Availability of Jabra Intelligent Call Transfer
The Jabra Intelligent Call Transfer will be available for Jabra Evolve40 and 80 models exclusively in combination with the Skype for Business client and the latest Jabra Evolve firmware. Existing Jabra EVOLVE™ 40 and 80 models only require the new firmware upgrade and the latest Jabra Direct software to enable this feature, which will be released later this Autumn2015.
---
Additional Information
For additional information on the Evolve see the Jabra Website or view their Company Profile