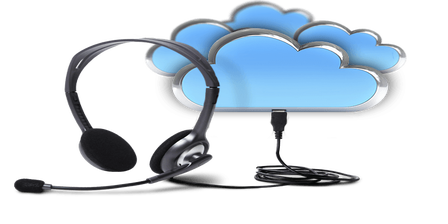 Taking the step into cloud services for your telephony infrastructure is a simple and supported process with Ultracomms. We provide a cloud based logic overlay for existing telephone systems, or a complete service that includes the telephony infrastructure.
Ultracomms' cloud platform, UCMS, is compatible with any existing vendor's on-site phone system, enabling you to sweat existing assets, whilst lifting the logic into the cloud where the Ultracomms team manage the call flow and processes associated with inbound, outbound and blended services.
The Ultracomms cloud platform operates from diverse locations, giving peace of mind and a level of uniformity unparalleled by on-site technology offerings.
With cloud level resilience and boundless capacity, our system enables effective overdialling for outbound campaigns or will queue inbound calls in order to seamlessly connect staff to prospects and customers. The feature rich platform is licensed for either general inbound, outbound and blended usage, or predictive outbound usage where users can gain access to Ultracomms' patent pending AMD+ feature.
UCMS is fully customisable, making it possible to tailor a solution to meet individual client's needs, or the specific requirements of any given campaign. Working with Ultracomms' campaign support team, configuration can be carried out by the customers' in-house experts, or collaboratively with our support team.