The UK's leading online marketplace, Rated People, has announced it is extending its contact services partnership with Swindon-based, Carpeo, for a further three years.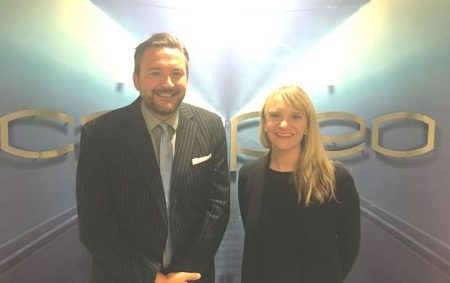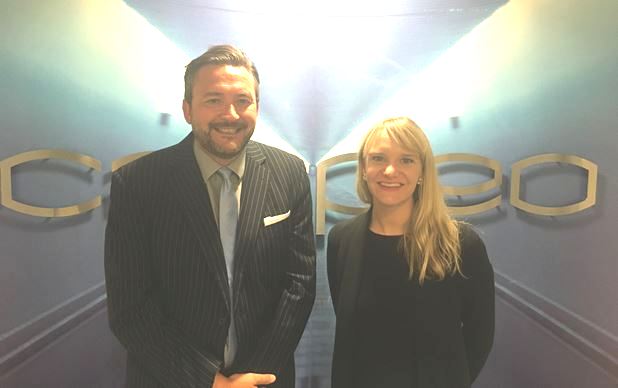 Carpeo, a multi award-winning customer contact services firm which has recently opened a new site in Newport, Wales, represents some of the biggest blue-chip clients in the education, automotive, insurance, logistics, restaurants, hospitality, energy and retail sectors.
Rated People, the online home services marketplace that helps homeowners manage, maintain and renovate their home by connecting them with local quality rated tradespeople, chose to work with Carpeo's sales team, which has grown from five to a 50-member strong team, following a trial period.
Working together, the firms have created an innovated service by joining up the web and customer contact experience seamlessly.
After great success in economically growing its tradespeople base to support the overwhelming demand it has had from homeowners, Rated People has announced its intention to also source all of its service and retention work with Carpeo, growing the latter's Swindon team by a further 20 people.

Celia Francis, CEO of Rated People said:
"Our partnership with Carpeo demonstrates the commitment we have made to substantially scaling the number of quality tradespeople in our network to further strengthen our position as the UK's most trusted online marketplace for homeowners looking for tradespeople."
She added: "Carpeo bring big business capability, including a disciplined FCA regulated approach, together with a refreshing bespoke personal service, which is why we are consolidating all our contact activity with them."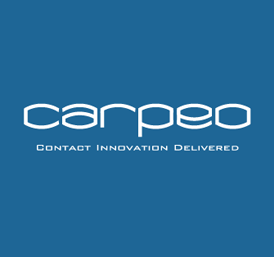 Mike Minahan, CEO of Carpeo said:
"It takes a lot for a client to entrust one of their most precious assets, their customers, with an external agency. So it is always with pride and a great deal of care that we accept this responsibility. Like us, Rated People is a business that is going places and we're delighted to be part of its growth journey."
The partnership, has already been recognised externally for the services that it has provided, being shortlisted as finalists for the South West Contact Centre Forum Awards for the Best Client Partnership.
The team has also been recognised for their hard work with Carpeo's very own Liam Short, a sales person on the Rated People team, winning the Sales Agent of the Year Award for 2017 at the South West Contact Centre Forum Awards.
Last year, Rated People significantly grew its membership base and handled around 1,000,000 home improvement jobs valued at £2 billion in its market. This year, the Company is on track to hit aggressive targets.
---
Additional Information
Photograph Caption (L-R) CEO of Carpeo, Mike Minahan and Chief Commercial Officer for Rated People, Adrienne Minster
Rated People i

s the UK's leading online marketplace connecting homeowners with over 50,000 local tradespeople nationwide.
Rated People's goal is to take the stress out of home improvements for both homeowners and tradespeople. The UK home improvement industry is worth £43 billion a year and Rated People is at the forefront of the digital transformation of this industry. Rated People provides homeowners with a cost effective way to source reliable tradespeople and offers tradespeople a highly effective marketing channel to build their business and reputation.
For additional information on Rated people visit their Website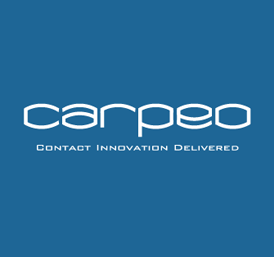 CARPEO is a FCA accredited, dynamic, world-class, multi award-winning customer contact services business which represents some of the biggest blue-chip clients in the education, automotive, insurance, logistics, restaurants, hospitality, energy and retail sectors. Carpeo has a variable workforce in response to client needs. At its peak in Summer 2016, CARPEO had a total of 336 staff.
CARPEO won "Best Large Contact Centre 2016" in the Outsourced Contact Centre of the Year category, South West Contact Centre Forum Annual Awards. Established in 2009's recession, Swindon-based Carpeo has doubled revenues year on year since 2012 by partnering clients in their Transformation Journey and challenging them to think and work smarter in customer contact. The company has grown swiftly while striving for mutual improvements.
For additional information on Carpeo visit their Website