FCA Direct Authorisation Granted to Contact Services Business,Carpeo


As part of planned growth and business development, the Directors of Swindon-based Carpeo have formed a new, wholly-owned subsidiary, Slowhit FS Limited. The company, trading as Carpeo Financial Services fully complies with the Financial Conduct Authority's stringent criteria and has permission to transact all non-investment retail products.
Employees of the newly formed company are fully authorised to conduct insurance mediation services, including sales and customer service for products such as home insurance, car insurance, warranty and other regulated services such as breakdown cover.
According to www.contactbabel.com 18% of contact centre work in the UK is related to Financial Services, making it the biggest industry sector. Outsourced contact centres generally operate undertheir clients' FCA accreditation umbrella as authorised representatives. Carpeo have closely followed the strategy and guidance direction offered by the FCA, that clearly points towards the fact that their preferred distribution is via Directly Authorised businesses.
FCA Accreditation positions Carpeo firmly as a leading player in the outsourcing industry. This bold move also underlines the confidence and strength of Carpeo, as it means the company takes full responsibility for its own actions regarding all aspects of compliance of telephone financial transactions.In doing so, it relieves clients of this burden.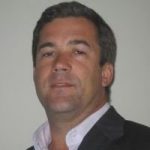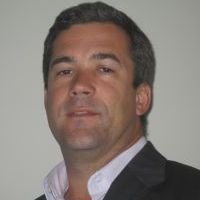 Director David Williams comments
"We've always been focused on treating customers fairly, and after two years of experience operating as an Authorised Representative for one of the leading UK brands, achieving this status has been a natural step for us.
Very few contact centres are willing to take on the associated risks so Direct FCA authorisation puts Carpeo. ahead of the curve. In practise, this means leading brands can confidently trust us with more of their work, as our accreditation reduces their risk."
The FCA accreditation process involved months of scrutiny of minute detail of dozens of business policies, processes and procedures, together with the development of more robust compliance tracking systems and training programmes.
David adds "I would personally like to thank all staff involved for their dedicated hard work. Helping us achieve this significant milestone solidly underpins our future growth, and we look forward to welcoming new clients in the very near future."
---
Additional Information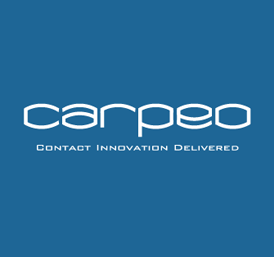 CARPEO is an FCA accredited, dynamic, world-class, multi award-winning customer contact services business which represents some of the biggest blue-chip clients in the education, automotive, insurance, logistics, restaurants, hospitality, energy and retail sectors. Carpeo has a variable workforce in response to client needs. At its peak in Summer 2016, CARPEO had a total of 336 staff.
Carpeo uses innovative technology combined with talented, committed and highly responsive teams, which means CARPEO responds positively to the most complex and demanding customer contact challenges presented by clients.
CARPEO won "Best Large Contact Centre 2016" in the Outsourced Contact Centre of the Year category, South West Contact Centre Forum Annual Awards. Established in 2009's recession, Swindon-based Carpeo has doubled revenues year on year since 2012 by partnering clients in their Transformation Journey and challenging them to think and work smarter in customer contact. The company has grown swiftly while striving for mutual improvements.
For additional information on Carpeo visit their Website