The Call Centre Group, the parent company of the UK's leading call centre service specialist CallCare, has acquired Yorkshire-based Your Business Voice as part of its £3.5 million commitment to building a presence in the region.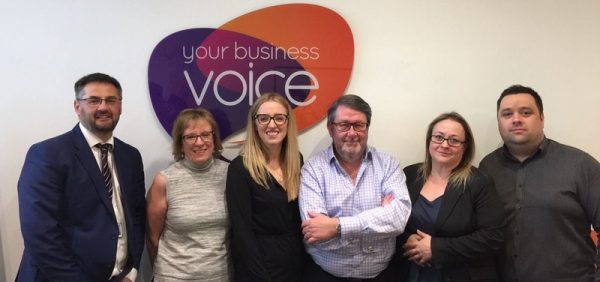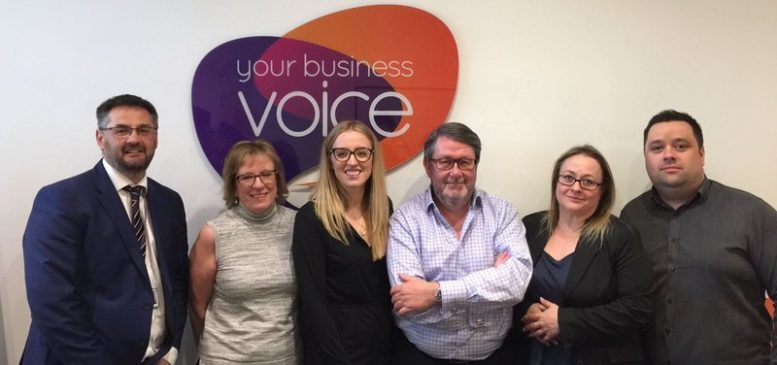 The acquisition will allow CallCare to grow the existing 30-strong team operating at the Shipley-based firm and deliver an enhanced service to clients, while widening its footprint within Yorkshire.
Part of The Call Centre Group, CallCare provides 24/7/365, outsourced call handling facilities to a wide range of industries, including financial services, healthcare, legal, construction, hospitality and the public sector.
Founded in 1999 by Janet and Robin Alderton, who are retiring, Your Business Voice is a family-run company providing a range of telephone answering and outsourced call handling services. It specialises in switchboard services, engineer call out, e-commerce customer services, help desk and information lines.
The agreement will bring together CallCare's longstanding reputation and Your Business Voice's established regional profile, while strengthening a group-wide commitment to innovation and customer service. Moreover, CallCare has committed to providing more people in Yorkshire with a desirable place to work, as it embarks on a regional recruitment drive following the acquisition.
The deal marks the first venture into the Yorkshire business community for CallCare, which is pursuing a programme of rapid expansion, with further strategically placed acquisitions planned for 2017, coupled with healthy organic growth across its current Cambridge, London and Manchester offices.
David Bate, managing director of The Call Centre Group and CallCare, said:
"This is a momentous time for the firm – and there's no doubt Your Business Voice was a natural choice to support our continued growth. The business has been expertly nurtured to success by Janet and Robin Alderton and they've built an impressive roster of clients along with a fantastic team of driven and passionate individuals. I'm looking forward to working alongside them as we drive the company into its next phase."
Founder of Your Business Voice Janet Alderton said:
"The success of Your Business Voice represents a vision shared by Robin and me, and it's been brought to life by 18 years of hard work by our team. CallCare's values are entirely aligned with ours and, as we step into retirement, I'm confident that the business can be led to the next level in the capable hands of our existing senior management team."
Speaking of CallCare's current clients, David Bate continued:
"Entering the Yorkshire market has been a highly strategic move for CallCare. As well as developing Your Business Voice, it will enable us to nurture existing Yorkshire-based clients, who will benefit significantly from our new local presence."
The deal follows an impressive rise in revenue from £3 million to £7 million in the last three years for CallCare, which is now on track to achieve a record turnover of £10 million this year.
---
Additional Information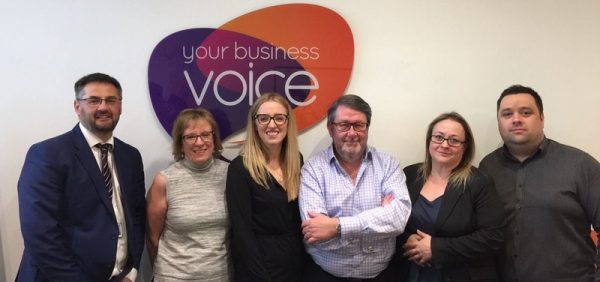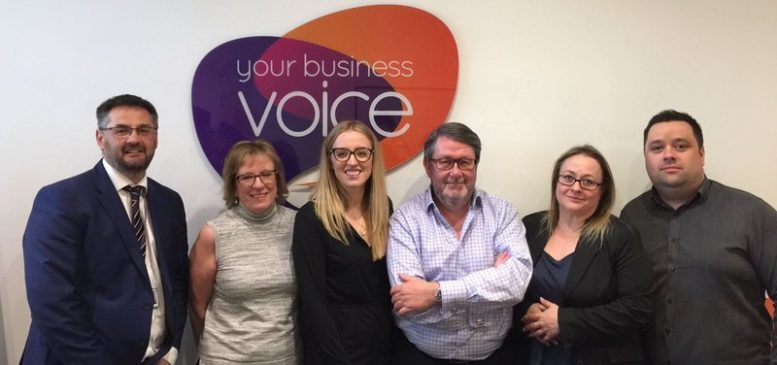 Photograph Caption: (LtoR) Dave Bate (CallCare) – Janet Alderton (YBV) – Lucy Kitson (YBV) – Robin Alderton (YBV) – Kate Horton (CallCare) and Anthony Wardel (YBV)
For additional information on CallCare Visit their Website
For additional information on Your Business Voice visit their Website