Thanks to hype, Hollywood and media coverage, much of what we perceive to be artificial intelligence (AI) is often wildly inaccurate, says Morgan Jones of Televerde.

Often rooted in a misunderstanding of robots replacing human jobs, one of the specific industries often mentioned as one that is particularly at risk is the call centre industry.
In reality, the potential for AI in the contact centre is indeed transformational, but not in a way that would make humans obsolete or take over customer services reps jobs any time soon. In fact, according to Forrester Research, 57% of AI adopters said improving the customer experience is the biggest benefit.
Whatever technology in available now or in the future, a marketing strategy is only as good as the people behind it – starting with a dedicated team that understands how to have insightful, relevant conversations. Regardless of AI a team must know how to develop, nurture and convert leads, but they must be inquisitive and curious in order to identify valuable opportunities and create customised relationships with clients.
The impact of AI on the customer services representative
AI is currently being used in a call centre environment through the use of chat bots. These bots can automate and answer customer's simple questions, without the need to speak to a call centre agent. This is turn, rather than taking away a job from a contact centre agent, just goes to make the role of the customer services rep more varied, and they can focus attend on more interesting customer matters.
In the future we predict that this will become even more prevalent and the agents on the phone will only be used to answer complex customer queries. Anyone who's worked in marketing or sales long enough knows that a buyer's decision-making process can get complicated. It takes skill and research to work with customers throughout the relationship. Here's where AI can help.
How AI will impact the contact centre of the future
We also expect that AI will feature in the background in the call centre in a way that it supports human interactions. AI will help to predict customer behaviour on the phone, to provide recommendations to the customer service reps on how best to deal with the issue.
AI in the call centre will give customer service reps the information they need to provide better customer service and help them to handle a whole range of customer issues. This will be done through a virtual assistant listening to the call and using natural language processing to pull out key useful information.
The virtual assistant can pull out all the relevant, complex information needed, and send to the client with a brief prompt from the customer services rep. This, therefore, helps them to gather insights and build tailored solutions needed to adapt to the customer's ever changing needs.
After all, turning a lead into a sale rarely works without a real conversation. Want to gather insights and build tailored solutions? That takes more than AI alone. Buyer decisions are influenced by a multitude of factors, and prone to changing at the last moment. Navigating all of the moments that go into a decision is a highly nuanced task and the same applies to the overall management of AI in a call centre environment.
---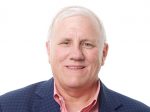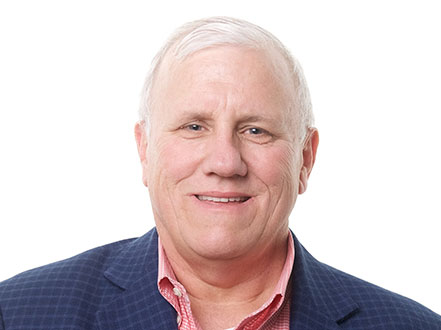 Additional Information
Morgan Jones is General Manager Europe at Televerde.
For additional information on Televerde visit their Website