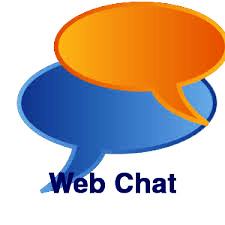 Webchat as a communication channel empowers Organisations to deflect service issues, facilitate customer self-service, and handle customer interactions. In our experience, certain practices work better than others to optimize the webchat experience for our customers. Let's take a look at some
of them.
Create a strategy: Organisations may have different goals to achieve while deploying chat, such as deflecting volumes or increasing acquisitions. Whatever may be the goal, it is important to detail the strategy. For instance, diverting volumes from traditional channels such as voice and email to chat results in significant cost savings for businesses, with an upswing in customer experience. Handling concurrent chats enables agents to manage as many as three customer interactions at a time, which makes it essential for Organisations to include webchat as a part of their deflection strategy.
Segment your customers: Identifying customers that need help is key to achieving required results. Today, there are chat tools that offer this feature and most Organisations invest in Google Analytics, which can do this. If you don't segment your customers, it is like opening a tap without knowing how much water you want to fill. For example, not all customer queries can be handled on chat, but if we do not target specific segments, then we could end up chatting with customers that we cannot help.
Accept a new set of metrics: Chat brings with it a completely new dimension to the metrics Organisations need to track. The metrics that drive performance on traditional channels are different from the metrics that will drive performance on chat. For an organization that deploys chat to service customers, deflection from other channels becomes the biggest success criterion. Similarly, with the ability to handle concurrent customer chats, average handling time (AHT) is not as significant as it is in the case of the voice channel.
Invest in training agents: Training contact centre agents so that they are equipped to handle customer queries and resolve customer issues is a given today, but Organisations should invest in training agents to meet critical chat-related capabilities, such as chat communication and etiquette. Best practices can be mapped to the entire agent lifecycle right from the time an agent is recruited. These not only help drive efficiencies but also improve customer experience. Ensuring that chat agents have the right resources is critical to the success any chat deployment and should not be neglected.
Invest in state-of-the-art technology: Imagine this scenario—a customer contacts you on chat to set up his broadband and the customer can only hear or read what the agent is saying. But if the agent were to send video links demonstrating the resolution of the issue, the customer would find it easier to understand the solution with the visual aid. In a sales scenario, the agent could show the product through video chat, rather than describe its features in a 'text-only' reply, thereby showcasing the product more effectively. While deploying such tools can be expensive, they drive considerable ROI for Organisations.
It also becomes important for contact centres to document their best practices so that customers can implement them easily. What are some of the best practices that your organization has adopted to make chat a more effective medium