Is the misalignment of CX priorities driving you round the bend?
Join IPI for world-class driving and discussion – Thursday 7th July 2022 at Mercedes Benz World

Join our featured speakers, Jason Roberts and Craig Farley, for an idea-sharing roundtable.
Explore the misalignment of CX priorities across Customers, Operations and Execs, the impact that this misalignment has on meeting customer expectations, and why many retail contact centres aren't evolving fast enough.
Jason Roberts – Director, Appropriate Consulting
With over 30 years experience across both outsourced and in house operations, and having worked as a senior leader in CX and Operational leadership roles within FTSE 150 & 250 businesses, Jason is a retail industry guru.
He is known in the Contact Centre industry for challenging businesses to build a clear and engaging people plan, building retention and improving CX measures against a balance of tight cost control.
Craig Farley – Head of Consulting, IPI
With over 20 years' experience in contact centres, Craig spent the first half of his career in operational roles across the contact centre, with a particular focus on technology, resource planning and leadership. Since then, Craig has worked with leading brands across the globe, helping them utilise the latest technology and optimising their operational processes.
Craig heads up consulting at IPI where we put our hands-on industry experience to good use by enabling our clients to provide exceptional customer contact to their own customers.
Share your perspective on the CX priorities in the Retail Contact Centre
– How to achieve customer loyalty; striking the balance between personalisation, empathy and efficiency.
– Delivering blended (online and offline) customer experiences and maintaining consistency in the new world of retail.
– What does a good employer look like in retail and why contact centre employee experience should be prioritised as a metric.

For additional information or to register for the event Click Here
Venue details: Mercedes Benz World  AMG Suite – The historic motor-racing circuit, Brooklands Drive, Weybridge KT13 0SL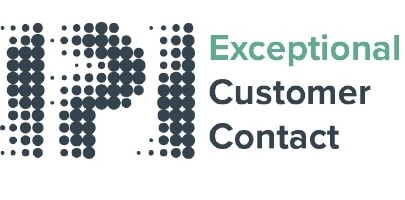 By looking at the challenges and business drivers in the contact centre, both today and in the future, IPI ensures its clients realise the full benefits of their contact centre technology by using it as an enabler to achieve measurable results and maximise investment value. Fully focused on business outcomes, IPI offers a comprehensive blend of contact centre operational experience, combined with deep technology expertise. This enables its experts to align the most appropriate technology for its clients' needs, and ensure people are equipped in the short and long term to deliver exceptional experiences.
Founded in 2001, IPI supports more than five million customer interactions and 65,000 agents every day. Headquartered in Reading, UK, IPI also has offices in London and Manchester, as well as in the Philippines.
For additional information on IPI view their Company Profile