How we can improve productivity in your Insurance Contact Centre
There is a lot to be said for the power of face-to-face interaction. Some of our most valuable customer interactions come when we meet face to face – discussing ambitions, challenges and how we can bridge the gap between the two. As such, we are delighted to start seeing a return to industry events, and the opportunity to meet with our existing customers and prospects face-to-face at the upcoming BIBA (British Insurance Broker's Association) Conference 2022 on the 11th – 12th May.

#BIBA2022 will be the largest in-person gathering in the UK insurance industry since 2019. Hosted by BBC broadcasting legend Huw Edwards, the two-day event will include keynotes and seminars, as well as provide the opportunity to meet with exhibitors and learn about the latest technology and processes available in the industry today.
At the event, you'll find IPI on Stand B79 alongside our partners Genesys and Blieve, where we will be talking about all the ways we help improve contact centre productivity beyond just the benefits of moving to the cloud. Whether it's keeping agents working at their best through workforce optimisation, updating disparate legacy systems via digital transformation or ensuring security and compliance throughout the customer journey; we'll be ready to discuss every way we can help insurance organisations transform their customer customer experience through our proven methodology.
Opportunity awaits
It's safe to say that the past two years have been tumultuous for the insurance sector. However, after the calm of the storm, what can we expect next?
It's clear that COVID-19 acted as a catalyst for digitalisation. However, what's become apparent is that those who have done it well, and who continue to do it well, will emerge at the forefront of the competition. The technology, the people and the processes you employ all have a bearing, and therefore it is essential that you align yourself with partners that share your vision for success.
Come and have a chat with us about our approach to success management and how we work with clients to deliver cutting edge solutions that exceed expectations. The conversation will be worth your time, as there will be an opportunity to get a free half day consulting workshop.
Revealing IPI's newest partnership
The excitement doesn't stop there either! IPI has worked within the insurance sector over the last 20 years, delivering innovative and market leading contact centre solutions to the likes of Ageas, Europa Group and Complete Cover Group.  We don't rest on our laurels though and we are always looking to expand our sphere of expertise to benefit our clients.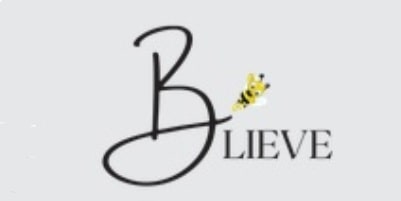 As such, we have just formed a unique and strategic partnership with Blieve Consulting to provide additional value to clients looking to deliver a complete business strategy encompassing people, process and technology.
Through the partnership's combined expertise, our clients will benefit from access to both the business insight and innovative technology to create a truly market-leading approach to customer experience, which is tightly aligned with a wider business strategy.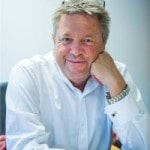 Our team will be supported at #BIBA2022 by Mark Bower-Dyke, founder of Blieve Consulting and former Managing Director of BeWiser insurance. If you'd like to find out more about our work and our latest partnership with Blieve Consulting, make sure you come and see us on Stand B79. We are also available to discuss:
– The challenges in the insurance space– how IPI can help to overcome roadblocks and optimise your contact centre operations to facilitate best of breed services
– The rise of voice bots– how we've worked with clients to deliver cutting edge voice bots to enhance the customer experience
– The importance of cloud– how we can enable organisations to make the leap into the cloud, providing access to next generation applications, simply and easily.
– Innovation to meet demand – how we are now developing our own solutions to directly and efficiently meet the specific needs of our clients.
We look forward to seeing you there!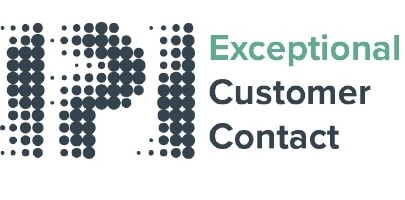 IPI is the UK's leading digital contact centre specialist, focused on creating intelligent and innovative contact centre solutions that deliver exceptional customer experiences.
IPI understands that technology is only part of the solution to addressing business challenges within the contact centre. Its experts know the intricacies of people, technology, processes and customer demands and understand the realities of running a contact centre, as well as the practicalities of making advanced software deliver to its full potential.
By looking at the challenges and business drivers in the contact centre, both today and in the future, IPI ensures its clients realise the full benefits of their contact centre technology by using it as an enabler to achieve measurable results and maximise investment value. Fully focused on business outcomes, IPI offers a comprehensive blend of contact centre operational experience, combined with deep technology expertise. This enables its experts to align the most appropriate technology for its clients' needs, and ensure people are equipped in the short and long term to deliver exceptional experiences.
Founded in 2001, IPI supports more than five million customer interactions and 65,000 agents every day. Headquartered in Reading, UK, IPI also has offices in London and Manchester, as well as in the Philippines.
For additional information on IPI view their Company Profile
For additional information on BIBA visit their Website