The Changing Face of the Contact Centre – One Year On: Contact Centre Transformation
The past year has undoubtedly changed the world of the contact centre forever. A greater number of organisations have moved to the cloud, remote work is here to stay, and technology has had to evolve at an accelerated rate to meet the demands of the new digital-first pandemic landscape.

A year on from when lockdowns were first implemented and our bedrooms/kitchens/sofas became our new offices, we're taking a look back at how exactly the upheaval of the past year impacted organisations; how well-prepared they were for such rapid change and how they managed to keep operations running to varying degrees of success; how they managed to meet and overcome new challenges; and how technological innovation has never been so important.
A date for the diary
Our not to be missed webinar 'The Changing Face of the Contact Centre – 1 Year On', on 19th May 2021, will look at all this and more, as we chat with an expert panel to hear their thoughts on the challenges of the past year and how different companies, markets and sectors have managed the good and the bad – but mainly the good!
We will hear from a broad spectrum of voices from a group of people with longstanding careers in the contact centre industry as they share their experiences from the past 12 months. We'll find out about successes and hurdles, as well as hear from them about how survival and growth were achieved.
Meet our experts
The panel will be chaired by Dave Glasgow, IPI's Director of Strategic Alliances, and joining him will be:
Jason Roberts, CEO, Appropriate Consulting
Jason will be discussing how Retail has handled a tumultuous year, looking at the successes and failures and how the sector has had to adapt.
» Jason has over 30 years' experience working as a senior leader in both CX and operational leadership roles within major FTSE companies across Retail, Logistics, Customer Operations, Strategy Development, Procurement and Large-scale Contact Centre Leadership, both in outsourced and in-house operations.
Julian Bond, Head of ICT, Hillarys
Julian will be sharing his experiences as a retailer, how the pandemic affected Hillarys' contact centre operations, and how his approach to CX is evolving.
» Julian has worked at the business/IT interface in organisations for many years, predominantly in manufacturing and supply chain industries before joining Hillarys almost 15 years ago.
Natalie Keightley, Senior Director of Solutions Marketing, Avaya
Natalie will take us through how technology vendors have coped throughout Covid, looking at what the key demands have been, and where innovation has thrived.
» Natalie is responsible for driving the business value of Avaya's extensive portfolio of solutions to customers, analysts, media and influencers in the marketplace. In her 25-year career, Natalie has held various positions at Avaya and Nortel, helping businesses deploy IT and communications solutions to achieve business results.
Mary Jane Wells (MJ), Founder & MD, Marelo
Travel has been especially hard-hit by the pandemic, and MJ will be looking at what has helped travel organisations survive and even thrive over the past year.
» MJ's area of expertise lies in the CX space, improving margins, retention, and loyalty for companies with call centres. Previously as Operations and Customer Service Director for Rentalcars.com, MJ was responsible for the staffing and operations of over 1000 employees serving both voice and digital channels in 40 languages. Prior to that, MJ worked in the US at Advantage Rent A Car and Frontline Performance Group.
Craig Farley, Head of Consulting, IPI
Craig has seen first-hand how contact-centres across the board have reacted to the upheaval of the past year, how their needs have changed, and how they've had to shift their priorities. He'll be sharing with us what evolutions he's witnessed as IPI's Head of Consulting.
» With over 20 years' experience in contact centres, Craig spent the first half of his career in operational roles, with a particular focus on technology, resource planning and leadership. Since then, Craig has worked with leading brands across the globe, helping them utilise the latest technology and optimising their operational processes. Craig now heads up consulting at IPI, enabling our clients to provide exceptional customer contact to their own customers.
With a wealth of experience, and a unique take on the effects of the last year, our panel promises a varied and insightful discussion, so don't forget to register for the webinar.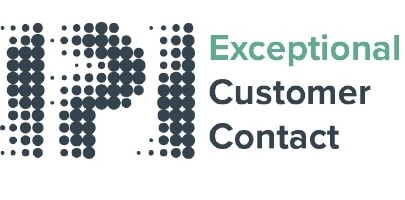 IPI is focused on creating intelligent contact centre solutions that deliver exceptional customer experiences. Founded in 2001, the company has more than 300 customers and support more than four million transactions and 55,000 agents every day.
IPI partners with the industry's leading vendors – including Avaya, Blue Prism, CX Company, Gamma, Microsoft, Teleopti, Verint and VMWare – to provide a complete suite of contact centre solutions, available in the cloud, on-premise, or as a managed service. These bespoke solutions cover every component of the contact centre – from call routing, unified communications, networking and security, right up to emerging technologies, such as AI chatbots and Robotic Process Automation. It also offers a range of professional services and devOps support, delivered by its highly accredited team of contact centre experts.
For additional information on IPI view their Company Profile
Related News & Information
No related posts.