How to implement a 'preventative' customer engagement strategy in your contact centre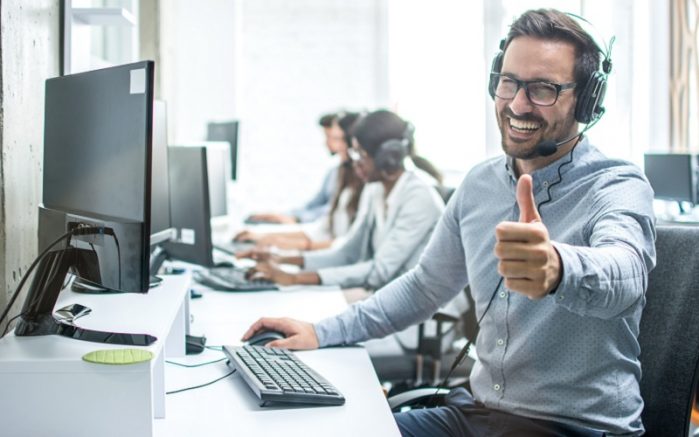 There is a tendency in business, regardless of sector, to firefight problems – rather than come up with a way of preventing them from happening in the first place. This was only too clear during the early stages of this COVID-19 pandemic, when businesses were left scrambling to implement strategies and solutions to problems no one predicted occurring. This is a drastic example, but the experience has provided a learning opportunity for organisations everywhere.
For instance, businesses in the contact centre industry – arguably the problem-solving industry – have been under significant stress, with contact and call volumes increasing while agents face enormous restrictions. Many will be starting to think about how they can create and complement a customer engagement strategy that focuses less on curing issues as they happen, but on preventing them from happening in the first place.
Prevention of repetition 
Many customer problems are seen repeatedly – inability to log into internet banking, rebooking travel plans, locating an undelivered parcel. It is easiest to first think about prevention in terms of these types of issues, where the key is to analyse the patterns and trends to prevent them from happening again. Ordinarily, a call centre agent will solve a customer's problem immediately and the customer can then be on their way – only to continue to answer and solve queries almost identical to these for the rest of their day.
In most 'normal' situations, receiving repeated queries time and again can be avoided with better knowledge management. In the majority of cases, 10-15% of the time spent on a customer call is spent looking up information. Using a cloud-based contact-centre-as-a-service (CCaaS) software with Natural Language Processing (NLP) capabilities is one route of cutting back on this wasted time, and can be implemented before the agent even interacts with the caller. NLP allows customer calls to be categorised, so that by the time the agent answers a customer, they know exactly what their issue is. Queries can be resolved faster and more accurately, since the agent is more prepared and won't have to spend time searching for answers in real-time during the call.
However, NLP can also be used throughout a call. By listening to what the caller is saying, the can reference a knowledge management system and automatically pull out and present relevant data on-screen for the call agent. This dynamically guides the agent through a conversation – a technique that has been used in email for years – by referencing preapproved information. This both gives the call agent the confidence that they are providing the correct advice to their customer and leaves the customer safe in the knowledge that their standards are being met.
These technical resources can be applied to tackle regular, recurring problems, where more than one customer is reporting an issue. Marrying technical and operational resources to focus on the cause of the problems will help to eliminate them from happening again.
Handling a crisis
The unfortunate truth is that many organisations – contact centres included – feel all too accustomed to coping with a crisis as COVID-19 continues to leave its mark. For example, as the virus took hold in London, NHS 111 call volumes increased exponentially – causing an initial immediate problem. The 1400% increase in call volumes was met with an inelastic and constant supply of call handlers. The question was how to balance this? One short-term option was to buffer calls into the cloud, however this still meant callers would have to wait for a long time in the call queue.
There had to be a way to cut down on the quantity of calls in the long term. In this instance, the Department of Health decided to spin up specialist COVID-19 contact centres to ease the strain on NHS 111 by directing calls away from the general service. This freed up the time of call agents to either focus solely on COVID-19-related, or general, enquiries.
This case exemplifies the value of taking an omnichannel approach to preventing an overwhelming volume of calls. Every modern company should have multiple communications channels available in their service model. However, this only works if consistency is maintained across all channels, with no detriment to the service or experience people receive. This is what makes a service experience omnichannel, rather than simply multichannel. In the case of NHS 111, an online service was set up alongside the dedicated specialist COVID-19 contact centres, to make information in high demand more readily available. Callers would be sent a link via SMS to the COVID-19-related information pages on the NHS website. Doing so initiated a channel shift, easing the pressure on call agents and saving customers' time. Of course, this initial channel shift has now moved onto the 'Test & Trace' initiative, an outbound service. This evolution through the COVID-19 crisis shows the potential for an initial tactical objective to distil an avalanche to progress into an intelligent way to tackle a problem.
When life gives you lemons…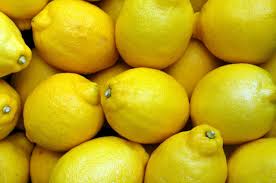 The future is certainly unclear, but it's not all doom and gloom. It is time for organisations everywhere to learn from these challenging times to not only boost customer engagement, but be better prepared for the future. One advantage of the COVID-19 crisis is that it has put greater emphasis on the importance of strategy. Businesses can take away the impetus to best prepare for future eventualities through root-cause, data and trends analysis to understand how multiple elements come together to cause either crisis-driven challenges or repeated customer enquiries. It is important to begin to think in the long-term now; never let a crisis go to waste – take advantage and see what lessons can be learnt. This should make it easier and more manageable to make a start on strengthening operations in anticipation of the future.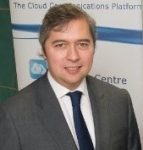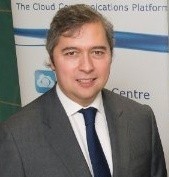 Martin Taylor is Deputy CEO at Content Guru
For additional information on Content Guru view their Company Profile