Self Service Technologies can Create Happy Consumers – Global web event with Genesys and industry analysts demonstrates how mystery shopping your automated customer touch-points can deliver amazing customer experience
Genesys will host a global webinar on December 16 with industry analysts that provides ways organizations can leverage existing and emerging Interactive Voice Response (IVR) systems to optimize the customer experience.
For many businesses, new communications channels such as web, chat and mobile are prioritized for upgrades and improvements ahead of IVR. However, according to Frost & Sullivan research, the IVR is still the self-service customer service "front door to the enterprise," especially when customers have urgent matters such as receiving broken goods or an unreasonably high bill.
In the webinar, entitled "Mystery Shop Your IVR: Uncover Ways to Enhance Your Callers' Experiences," Kelly Weinhold, senior manager of product marketing at Genesys, will be joined by a principal analyst at Frost & Sullivan, including Nancy Jamison and Michael DeSalles, to debunk the misconceptions around IVR and provide insights on how leveraging IVR can deliver amazing customer experience.
Mystery shopping is a decades-old method used by companies in such industries as retail, hospitality and healthcare to independently evaluate the quality of service they're offering to customers. By mystery shopping an IVR, companies can glean a customer's perspective and uncover opportunities to simplify and improve CX.
The webinar will feature insights on:
– Integrating IVR into your omnichannel strategy
– Tips on how to properly mystery shop your IVR
– Results achieved through simple adjustments
---
Additional Information
To register for the "Mystery Shop Your IVR: Uncover Ways to Enhance Your Callers' Experiences," webinar which will be presented live December 16th Click Here
Registered participants will receive a recording of the web event, along with a Frost & Sullivan white paper, Frost & Sullivan: From Old School to Next-Gen IVR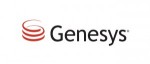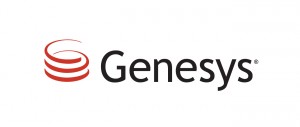 Genesys is the market leader in omnichannel customer experience (CX) and contact center solutions in the cloud and on-premises. We help brands of all sizes make great CX great business. The Genesys Customer Experience Platform powers optimal customer journeys consistently across all touchpoints, channels and interactions to turn customers into brand advocates. Genesys is trusted by over 4,500 customers in 80 countries to orchestrate more than 100 million digital and voice interactions each day.
For additional information about Genesys visit their Website or view their Company Profile