Create exceptional customer experiences and set yourself apart from your competition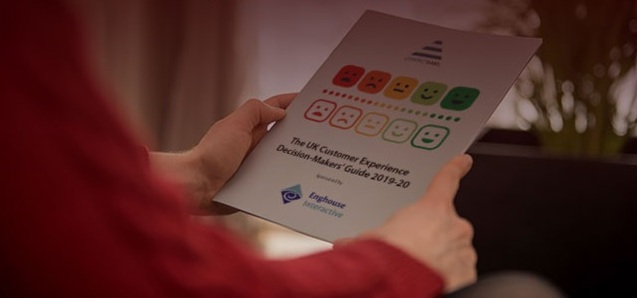 What do my customers want? Customer experience impacts all areas of your business and you are doing right to listen to your customers and their demands. Companies simply cannot ignore the power of customer experience, because the harsh truth is, if you cannot keep up with your customers' expectations, they will leave you.
Successful organisations understand that HOW a business delivers for customers is just as important as WHAT it delivers.
Leading analyst ContactBabel asked more than 200 senior CX and customer contact professionals about their CX strategy, the priorities and performance of their CX programmes, their technology use and investment plans. Additionally, a survey of 1000 consumers was carried out in order to study their attitudes and the effectiveness of businesses' CX programmes.
What did they find? Download the free report now to access the aggregated results and learn how your CX programme compares.
---
Additional Information
To download the Customer Expewrience Decision Makers Guide 2019-2020 Click Here

Enghouse Interactive delivers technology and expertise to maximize the value of every customer interaction. The company develops a comprehensive portfolio of customer interaction management solutions. Core technologies include contact centre, attendant console, predictive outbound dialler, knowledge management, IVR and call recording solutions that support any telephony environment, on premise or in the cloud. Enghouse Interactive has thousands of customers worldwide, supported by a global network of partners and more than 800 dedicated staff across the company's international operations.
For additional information on Enghouse Interactive visit their Website or view their Company Profile