Five ways to make your contact centre more powerful
Consumers expect more from contact centres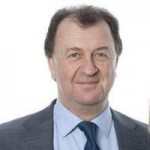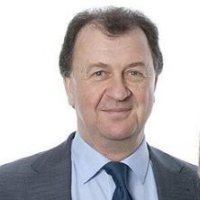 Simon Beeching of Syntec Integrated Contact Centre Systems discusses 5 ways to make your contact centre more powerful
I read with interest the results of the Institute of Customer Service's UK Customer Satisfaction Index (UKCSI) in July 2014, which confirmed a national downward trend in customer satisfaction as an increasingly empowered, digital generation puts more pressure on organisations to deliver excellent customer service in real time and, increasingly, via multiple channels. Consumers require service and channel flexibility from all the organisations with which they do business, from e-commerce online shopping right through to more traditional high street services (think of banking and 'click and collect', for instance).
Teenagers these days conduct their private lives on social media – Facebook, Instagram, Twitter, Whatsapp and others have completely changed how they communicate with one another. This generation are not only avid consumers, increasingly they're also our workforce. So just as they expect to be able to interact this way in their private lives, so too they now expect to be able to able to interact with organisations they are buying from or dealing with 'anytime, anyhow, anywhere'. And it's a mistake to think that this trend is confined only to teenagers – older people are one of the fastest growing groups of social media users and increasingly they too expect a much wider range of channels through which to communicate with organisations.
The five technology improvements consumers most want
In the summer of 2014 Syntec commissioned two research projects by experts Davies Hickman Partners, amongst 50 IT managers and contact centre managers and also amongst 500 consumers, to help inform our own developments and to ensure we are keeping ahead of the curve in terms of what our own customers need to service this new set of consumer expectations. The results clearly highlighted the technology improvements that consumers most want. These are:
Improved multichannel integration to enhance customer service – Consumers want to be able to communicate with organisations via the channel of their choice and to for the same channels that they use in their personal lives to be available to them when dealing with organisations. It's not enough just to have a call centre now, or an email inbox. Consumers expect to be able to contact organisations via social media, SMS or web chats.
Flexibility and scalability to meet fluctuating demand – A regular source of frustration is delays answering calls, unclear waiting times and long periods on hold. Contact centres could make much more use of cloud-based queue management systems which give them the flexibility and scalability that consumers demand.
Video chat with customers – Offering this channel throws up issues to do with environment, branding, training and professionalism that contact centres need to consider carefully. We expect that many will respond by developing a new generation of 'super agents' who are comfortable communicating with consumers through any channel.
Improved card payment security – Consumers are very concerned about the security implications of giving their card details over the phone and our research shows that companies need to take these concerns seriously as consumers are increasingly prepared to take their business elsewhere if they have any security worries.
Agents being able to take calls wherever they have a connection – Again the important thing here is that consumers expect to be able to get a high level of professional, flexible service at a time convenient to them without having to wait.
Cloud technology plays a central role in modernising contact centres
A key finding from our research is that 26% of organisations in the survey already use remote-hosted (cloud) contact centre technology whilst 60% are planning to use it in the next year or so. So an accepted and accelerating route to modernising contact centres is adopting cloud technologies. When we asked IT contact centre decision-makers what the top three benefits of adopting cloud systems were, they clearly prioritised providing a customer-focused service:
Individualising customer experience, with agents informed about customers before the call Improving agents' knowledge, with access to call recordings for training Customers being able to contact using any channel they wish
However it's not all good news, with 48% of IT decision-makers saying that they do not understand how the cloud will be better than what they already have, highlighting the need for further education to overcome the barriers to moving from legacy premise-based systems to easier-to- deploy hosted managed services.
The contact centre as customer-centric business hub
When contact centre managers were asked to suggest what the contact centre of the future might be called their ideas included customer hangout, customer communications platform, customer support and customer service centre, underlying further the shift from the call centre of yesterday – which was often seen as much as a cost centre – to the contact centre of tomorrow which needs to be a customer-centric business hub.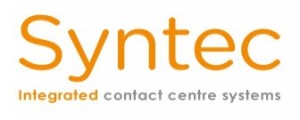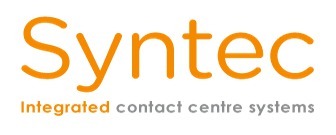 Simon Beeching is a Director at Syntec – for additional informatiin see Syntec's Company Profile
For additional informaytion see Syntec's Company Profile