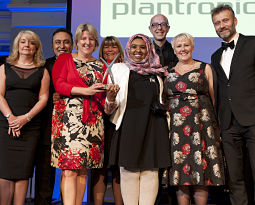 Eithad Airways Manchester contact centre was selected as winner of the 'Most Effective Contact Centre Training Programme' award at a gala ceremony in Edinburgh for its New Hire Induction Training program, which was hailed by the CCA's independent panel of judges for "making a difference to Etihad Airways' employee development and contributing to the successful provision of excellent customer service".
Etihad Airways, the national airline of the United Arab Emirates, received a top honour at the recently held Customer Contact Association (CCA) Global Excellence Awards 2014 for the implementation of its world-class employee training program at the Manchester Contact Centre
The specialist program, which has also been implemented successfully at Etihad Airways' contact centres in Abu Dhabi and Al Ain, equips new employees with the skills and knowledge needed to deliver the airline's renowned service levels to all customers.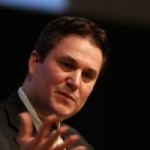 Peter Baumgartner, Chief Commercial Officer of Etihad Airways, said: "Etihad Airways' global contact centres handle over three million calls each year and through the use of state-of-the-art technology and highly skilled employees, we provide our customers with top quality, multilingual assistance at all times. It is an honour to receive this accolade for our New Hire Induction Training program in Manchester, where our team answers calls from 23 countries in 14 languages.
"The program has been jointly developed by our contact centre and learning and development teams to impart the necessary skills, behaviours and product knowledge for new employees to liaise effectively with guests from all cultures. It ensures our people are aware of Etihad Airways' history and values, are skilled in our contact centre reservation system, and can provide superior customer service through a personalised approach that also supports revenue growth."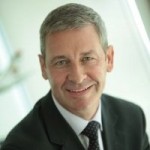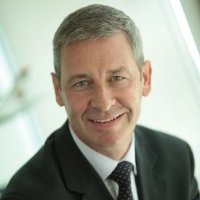 Ray Gammell, Chief People and Performance Officer of Etihad Airways, said: "We are delighted to receive this award, which recognises our commitment to driving the airline's continued success through the development of its people. Key to the success of this training program is the effective partnership and collaboration between the learning and development team and the contact centre team, which reflects the Winning Behaviours philosophy at Etihad Airways.
"Through our learning and development strategy, we have built a performance-driven culture that supports Etihad Airways' fast-paced growth and evolution. Shaped around the airline's needs, it ensures our people receive the best possible learning and development opportunities, and provides meaningful rewards for those who excel, including career progression."
---
Additional Information

For additional information on the CCA  Excellence Awards Click Here