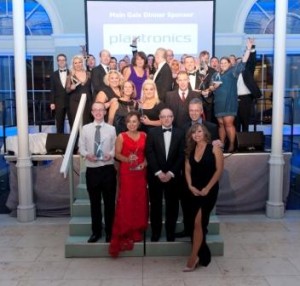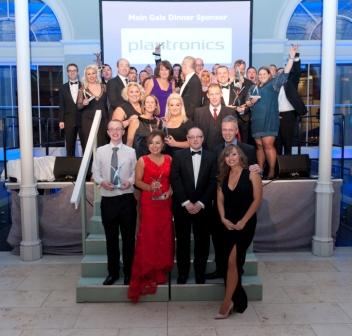 mbna, one of the UK's largest credit card issuers, swept the board at CCA Excellence Awards 2014, winning four separate categories in the programme.
At the prestigious gala dinner ceremony in Edinburgh on the evening of 26 November, the company continued a run of success in winning awards for 'Customer Service Complaints Team of the Year' and 'Best Multi-Channel Programme', 'Most Effective Use of Self-Service' and ultimately, 'Team of the Year 2014'.
mbna has been recognised for their commitment to service excellence in previous CCA Excellence Awards programmes. This success is rooted in their commitment to continual improvement by successfully achieving CCA Global Standard© accreditation in both 2013 and 2014.
The judges described mbna as: "mbna was a clear winner – not only for complaint handling but root cause analysis, customer feedback and performance metrics."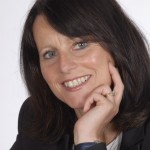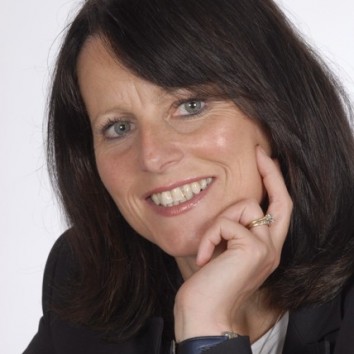 CCA Chief Executive Anne Marie Forsyth said: "Delivering consistently world class customer service in today's 24/7 world requires exceptional people who can live up to exacting standards. I would like to warmly congratulate all of our winners who do just that on a daily basis. mbna's success in particular underlines the valuable role CCA Global Standard© plays in driving continuous improvements that result in consistently excellent service for customers."
Two other high-achieving organisations emerged as triple winners in the awards 2014 – LV= and Capita Customer Management.
LV= was presented with the prestigious 'Centre of the Year' award along with 'Best Customer Experience Centre of the Year' and 'Back Office Customer Service Team of the Year'. This adds to their success in the programme in previous years, clearly demonstrating LV='s commitment to both its people and its customers.
Capita Customer Management were awarded 'Best Outsourcing Partnership' for their O2 contract and Team Leader Manish Parmar celebrated double success in winning both 'Professional of the Year: Team Leader' and 'Overall Professional of the Year'. The judges said: "Manish has made some great improvements to the business in a short space of time. He is clearly a valued member of the Capita/Google team, delivering a solid performance and creating opportunity and improvement for colleagues and customers."
Top individual performers included Mia De'ath of Serco De Vere who won the Agent category and Bernie McHugh Sonner of Ulster Bank who scooped the Manager of the Year category.
Jamie Paterson, Global Head of Client Service Centres at Barclays Wealth was named as 'Professional of the Year: Director'.
Chairman of the judging panel Andrew Mends said: "This year's winners should be exceptionally proud because it was the most competitive field ever with a record number of international as well as UK entrants. Our panel of 50 judges had a very difficult task in picking winners because the quality of submissions was so high. We would like to congratulate everyone who made the shortlist, because each one demonstrated a serious commitment to superior customer service."
The awards ceremony and dinner, which was hosted by comedian and actor Hugh Dennis, raised funds for BBC Children in Need, CCA's chosen charity for Convention 2014
The CCA Excellence Awards Gala Dinner was sponsored by Plantronics. Phllip Vanhoutte Senior VP and MD for Europe and Africa said: "Plantronics strongly believes that the calibre of people in front line contact centre roles is pivotal to succeeding in a challenging service environment. We are delighted to support CCA Excellence Awards because they recognise and reward people that strive for excellence in every aspect of their operation – their examples give me great confidence in the future of customer service."
CCA Excellence Awards 2014 programme was sponsored by eGain. Simon Broadbent, VP of Alliances, Partners & Channels, EMEA, commented: "Together Cisco and eGain are delighted to be able to support CCA Excellence Awards 2014. Delivering world leading omni-channel customer service is one of greatest challenges that a modern organisation has to face. We are proud to support those who are making their customer contact both easier and more effective."
CCA Excellence Awards 2014 – Full list of winners
---
Best Customer Experience Centre of the Year
Winner: LV= Sales and Service Contact Centre
---
Contact Centres: Great Places to Work
Winner: NHS Business Services Authority
---
Most Effective Training Programme
Winner: Etihad Airways
Highly Commended
Staples and Calcom
---
Corporate Social Responsibility in Customer Contact
---
Most Accessible Centre
Winner: Department for Work & Pensions
(DWP) (Lincoln Contact Centre)
---
Professional of the Year: Agent
Winner:Mia De'ath of Serco De Vere
Highly Commended:Rachael Ayres of Tesco
---
 Professional of the Year: Team Leader
Winner: Manish Parma of Capita Customer Management
---
Professional of the Year: Manager
Winner: Bernie McHugh Sonner of Ulster Bank Ltd
Highly Commended: Keith Jones of British Broadcasting Corporation
---
Professional of the Year: Director
Winner: Jamie Paterson of Barclays Wealth
---
Contact Centre Team of the Year: B2B
---
Contact Centre Team of the Year: B2C
Joint Winners:
Ulster Bank Ltd
Bskyb – Sheffield Contact Centre
---
Customer Service Complaints Team Of The Year
Winner: mbna – Customer Advocates Office
Highly Commended: AmicusHorizon
---
Back Office Customer Service Team of the Year
---
Best Outsourcing Partnership
Winner: Capita O2 Partnership
---
Best Technology Partnership
Winner: Yodel/Felicitas Media
---
Best Multi-Channel Programme
Winner:mbna – Digital Comms Hub
---
Most Effective Use of Social Media
Winner: Tesco Customer Service Centre's Social Media Team
---
Overall Professional of the Year 2014
Winner: Manish Parmar of Capita Customer Management
---
Overall Team of the Year 2014
Winner: mbna – Customer Advocate's Office
---
Overall Centre of the Year 2014
Winner:LV= Sales and Service Centre
---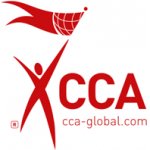 Additional information on CCA can be found by Clicking Here