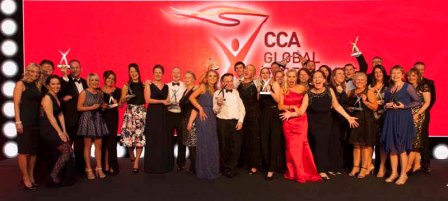 The Co-operative Bank has beaten off stiff competition to win two top new prizes in customer service at the CCA Excellence Awards 2015, taking home both, 'Large Centre of the Year' and 'Overall Centre of the Year'.
The two awards were part of four new categories introduced by the professional body for contact centres in the UK, CCA Global, to improve customer service standards across the world.
Adactus Connect and One Vision were joint recipients of the 'Small Centre of the Year' award, and 'Medium Centre of the Year' went to Capita and BBC Audience Services.
Other awards went to LV=, one of the UK's largest insurance companies, for both 'Best Customer Experience Centre of the Year' and 'Contact Centres: Great Places to Work', in recognition of their sales and service contact centre. This follows the company's two wins last year which included 'Centre of the Year' award.
Meanwhile, Tesco Bank was the deserving winner of the prize for 'Corporate Social Responsibility in Customer Contact', and FEXCO's MBSO Training scheme received the 'Most Effective Training Programme' award.
Barclays took the 'Customer Complaints Team of the Year' award, and was also named 'Overall team of the Year'.
In the public sector, the North Ayrshire Council was the recipient of the prestigious prize for 'Innovation in Digital Transformation'.
Top individual performers included Maria Gartley, who won the Agent of the Year category, and Debbie Rankin who scooped the Manager of the Year. Gareth Turpin, General Manager Customer & Commercial at O2 (Telefonica UK), was named 'Professional of the Year: Director'.
The judges commented that award winners across the board were noteworthy "not only for complaint handling, but also root cause analysis, customer feedback and performance metrics."
Anne Marie Forsyth, CEO of CCA Global, said:
"Delivering consistently world class customer service in today's always-on culture requires exceptional people who can live up to exacting standards. "I would like to warmly congratulate all of our winners who do just that on a daily basis. The Co-operative Bank and LV= continue to underline the value of consistently providing excellent service for customers, and the diverse range of award recipients this year is an encouraging demonstration of the progress we're making".
Andrew Mends, Chair of the judging panel, added: "This year presented an exceptionally competitive field, with record numbers of international as well as UK entrants – award winners should feel incredibly proud.
"The panel of 16 judges had a formidable task in picking winners because the quality of submissions was so high. We would like to congratulate everyone who made the shortlist: it was clear to see that each contender was wholly committed to providing superior customer service."
The CCA Excellence Awards Gala Dinner was sponsored by Plantronics.
Phillip Vanhoutte, Senior VP and MD for Europe and Africa, commented:
"The customer service landscape is constantly evolving, and people in front line contact centre roles are faced with an increasing number of requests on an increasing number of different channels. The contact centre is vital to a brand's reputation, and to the business as a whole and the CCA Awards rightly put the spotlight on the people that are delivering excellent customer service."
---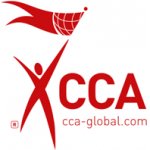 Additional Information
for additional information visit the CCA Website