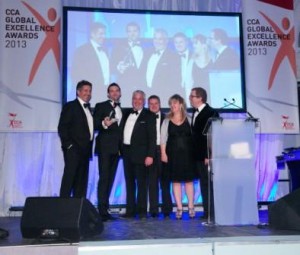 Dublin-based Videlica has won a prestigious Customer Contact Association (CCA) Excellence Award for 'Best Technology Partnership' with client Vodafone UK in recognition of their success in tackling one of customers' biggest frustrations – being put on hold.
Vodafone UK and Videlica triumphed against a shortlist of five finalists in the CCA Excellence Awards 2013, the UK's most sought-after recognition programme for contact centre operators and partners. The award was announced at CCA Convention 2013 following a rigorous peer judging process including senior industry professionals with wide-ranging experience in customer contact and customer service.
Collecting the award was Mark Hooper, Vodafone UK and Alan Jones and Andrew Salisbury of Videlica.
The partners successfully implemented a multi-channel solution which radically reduces the time
Vodafone customers spend holding on calls, resulting in happier customers and a more efficient customer contact operation. CCA Research found that 'being put on hold' is among consumers' top three frustrations while one of the biggest problems currently facing contact centre operators is implementing cost-effective and efficient multi-channel service strategies.
Videlica worked with leading mobile communications company Vodafone to introduce Virtual Hold® technology in its UK contact centers, delivering a critical benefit for Vodafone customers who not only avoid the frustration of lengthy call queues but are connected with an agent speedily regardless of which channel they use to make contact.
Mark Hooper, Head of Interaction Domain, Vodafone UK said: "This award is testament to the success of the Vodafone/Videlica strategic technology partnership which has created a unique offering in the UK mobile market. Videlica's offering has demonstrably changed how Vodafone treats its customers when there are periods of unavoidable peaks of voice traffic that leads to delays in speaking with an agent. During 2012 Vodafone UK saved customers over 17 million minutes or 33.7 years of hold time. Our customers are happier as they don't have to wait on hold, start over and repeat their information. Videlica simply excelled as a partner to Vodafone UK and continues to deliver excellent results."
Accepting the award Videlica was Managing Director, Alan Jones and CEO Andrew Salisbury. "We are very proud of the excellent partnership we have with Vodafone UK and we are delighted to have had our efforts recognised in this highly-regarded award from CCA" Said Jones. "The close working relationship we forged with Vodafone made possible real improvements in customer satisfaction and Net Promoter Scores and we look forward to continue to make a meaningful impact for Vodafone UK." Salisbury added.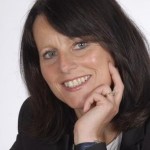 Anne Marie Forsyth, Chief Executive of the Customer Contact Association said: "I warmly congratulate Videlica and Vodafone UK on winning the CCA Excellence Award for Best Technology Partnership. Innovative technology solutions have an important part to play in helping contact centers overcome outmoded legacy systems and provide the efficient and seamless omni-channel service that customers demand and deserve."
"CCA Excellence Awards judges cited the good relationship and support model established by Videlica and Vodafone as a key characteristic of their successful technology partnership, together with a systematic approach and strong evidence of a positive impact on the customer."
---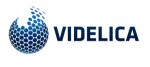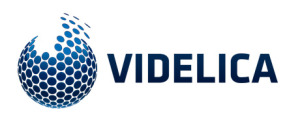 Additional Information

For additional information visit the the Videlica Website