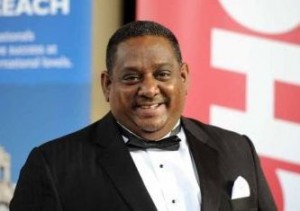 Hundreds of the region's leading business figures and entrepreneurs attended the Liverpool ECHO Regional Business Awards ceremony, to see Asif named as DLA Piper Business Person of the Year and The Contact Company being Highly Commended in the KPMG Business of the Year category.
Asif was presented with the award by Ben Miller, managing partner at DLA Piper's Liverpool office, who said: "The winner of this year's award displays the qualities and skills of great business leaders, not only in what they do for their businesses, but also the business and social communities in which they work.
"Not only has our winner brought hundreds of jobs to the Wirral with the success of The Contact Company, but he has not forgotten the support he received from the Wirral investment team and now very much supports the business community that has given him the opportunity to develop his business."
Asif said: "I am humbled and honoured to have received this award as there are so many inspiring business leaders and entrepreneurs in our region, many of them here tonight. It is a wonderful recognition not just of my achievements, but those of the business as a whole and the exceptional and talented team at TCC who have played a part in taking The Contact Company to where it is now.
"This award is testament to the talent and hard work of the TCC team and the support I've had from my colleagues at Wirral Chamber, the LEP and the Council. I was glad that many of them were with me at the ceremony to celebrate the success of the business.
"I have truly enjoyed leading the business over the past eight years and for that I also have to thank our clients. We believe in a spirit of partnership and are lucky to have built up excellent relationships with our clients, who give us great support and believe in our capabilities. We have a strong long-term plan for continued growth and remain committed to the Liverpool City Region as a great place to do business."
Asif launched The Contact Company in 2006 and the business now employs 650 staff with a turnover of more than £10million. As well as being an entrepreneur and business leader, Asif also commits his time to sit on several regional boards, including as deputy chair of the Liverpool Enterprise Partnership (LEP) and non-executive director of Alder Hey Children's Hospital.