Echo Managed Services have been shortlisted for three prestigious contact centre industry awards
Echo selected for finals in both 'Outsourcing Partnership of the Year' and 'Rising Star' categories of ECCCSA – European Contact Centre and Customer Service Awards
Echo's Simon Thatcher shortlisted for National Contact Centre Awards 'Quality Manager of the Year' category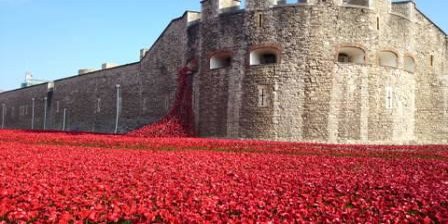 Echo Managed Services expertise and track record in customer service excellence has received official industry recognition over the last few weeks after being shortlisted for three hotly contested awards.
Both of Echo's entries for ECCCSA 2015 (European Contact Centre and Customer Service Awards) have been successfully shortlisted for the finals and Simon Thatcher has also been announced as a finalist for a National Contact Centre Award in the Quality Manager of the Year category.
In the Outsourcing Partnership of the Year ECCCSA category, Echo Managed Services have been selected for the final on the strength of its consistently high quality work and relationship with RAF Recruitment. Echo has worked closely with RAF Recruitment for the last 15 years, supporting and developing its multi-channel candidate interactions including Twitter and Facebook presences. (See Article)
Echo employee Huwaida Ismail has completed the formal judging process for the ECCCSA Rising Star category a section for industry professionals aged 30 or under who have delivered exceptional customer service performance during the last year.
Huwaida was nominated following her outstanding leadership of the Historic Royal Palaces account where she led Echo's Tower of London Remembers campaign selling ceramic poppies to commemorate the fallen in World War 1. (See Article)
Simon Thatcher is looking forward to the final of the National Contact Centre Awards organised by the CCMA, the Contact Centre Management Association.
He was nominated for the 'Quality Manager of the Year? following his participation in the P&Q challenge and the development and implementation of the company new knowledge platform. The winner will be announced at the CCMA gala dinner on the 20th May.

Commenting on the ECCCSA and CCMA nominations, Nigel Baker, Managing Director at Echo said: 'The last 12 months have been an exciting time for Echo. We've managed some great accounts with exciting projects and fantastic people. To have our consistently high performance acknowledged externally by reaching the finals of three major industry awards is great news, and something that all Echo employees can be really proud of. It is external recognition of what we already believe internally that Echo team is made up of amazing individuals and that our ongoing focus on building close relationships with our clients and addressing their bespoke needs leads to great customer experiences."
---
About Echo Managed Services
Bristol-based Echo Managed Services is a specialist outsourced provider of complex multi-channel customer contact services, comprehensive revenue management solutions and the developer of the market leading water customer care and billing system, RapidXtra.
Echo managed Services combines best practice technology and processes with highly skilled and knowledgeable people to provide public and private sector organisations with end-to-end customer contact capabilities.
For more information see their Website
Photograph Caption: Echo managed Services' Tower of London Remembers campaign