Interactive Intelligence, a global provider of collaboration, communications and customer engagement software and cloud services, has announced financial results for the first quarter ended 31st March 2015.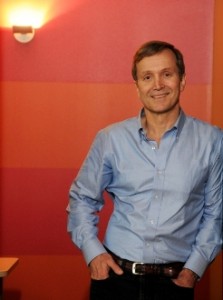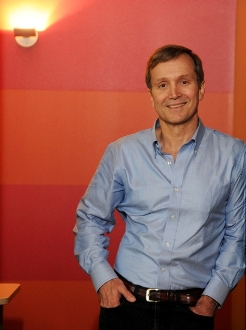 "We hit our marks in the first quarter and expect to continue doing so for the year," said Dr. Donald E. Brown, Interactive Intelligence founder and CEO.
"In addition to steady growth in revenues from our cloud solutions, we saw improved efficiencies in our cloud delivery operations, increased sales to new customers, growth in the number of large transactions, healthy expansion sales, and an up-tick in orders for our on-premises technology.
"The launch in March of our new PureCloud Collaborate℠ offering was enthusiastically received. We are proceeding with additional rollouts that extend this new PureCloud" multitenant platform as capabilities for unified communications and customer engagement are set for release in the next ninety days. Based on the large and growing pipeline of opportunities globally, we are reaffirming our guidance for contracted annual recurring revenue growth of 40 percent for 2015.
"Our strategy is to meet the developing demand for integrated business collaboration, communications and customer engagement solutions. We've been successfully gaining share in the contact centre market for years. Now we're moving aggressively to also pursue adjacent opportunities that we believe will enable us to significantly expand our total addressable market.
Our approach, however, will remain the same: develop superior innovative technology and continually build the capacity of a global sales and support network," Brown concluded.
First-Quarter 2015 Financial Highlights:
Revenues: Total revenues were $89.5 million, an increase of 13 percent from the 2014 first quarter. Recurring revenues, which include cloud subscriptions and support fees from on-premises licenses, increased 25 percent to $54.2 million and accounted for 61 percent of total revenues, up from 55 percent last year.
Revenues from cloud subscriptions were $21.0 million, an increase of 61 percent from $13.1 million in the first quarter of 2014. Licenses and hardware revenues were $21.6 million and services revenues $13.6 million, compared to $22.8 million and $13.2 million, respectively, in the same quarter last year.
Orders: During the first quarter of 2015, Interactive Intelligence added 61 new customers, including 26 new cloud customers, compared to 54 new customers during the first quarter of last year.
Contracts signed over $250,000 increased to 40 in the first quarter of 2015 from 34 in the first quarter of last year. Contracted annual recurring revenue for cloud contracts was down year-over-year because of two very large orders received in the 2014 first quarter. Excluding these two contracts, growth in contracted annual recurring revenue was 44 percent year-over-year. Orders for on-premises licenses increased by 20 percent from the same quarter last year.
Additional First-Quarter 2015 and Recent Highlights:
The company launched PureCloud Collaborate℠, new collaboration cloud services designed to reduce costs, increase productivity and improve the user experience.
Interactive Intelligence featured in eWEEK, No Jitter and TheStreet.
Interactive Intelligence expanded its presence in Canada with the opening of an office in Toronto and a data centre in Montreal.


---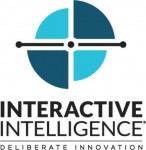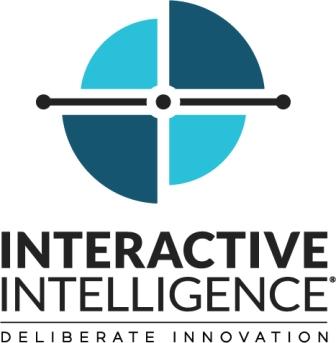 Interactive Intelligence is a global provider of enterprise-grade collaboration, communications and customer engagement software and cloud services that help customers improve service, increase productivity and reduce costs.
Backed by a 21-year history of industry firsts, 22 patents and more than 6,000 global customer deployments, Interactive offers customers a fast return on investment, along with robust reliability and security.
The company is headquartered in Indianapolis, Indiana and has more than 2,000 employees worldwide.
For additional Information see the Interactive Intelligence Website or view their Company Profile