Do you remember the days when it was cool to be 'customer-focused'? A company produced well-made stuff, delivered great services and made sure their customers were happy and satisfied. Then more stuff got produced and sold. Happy days!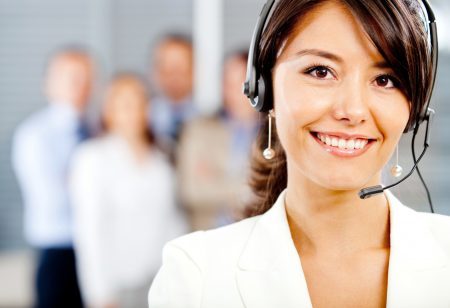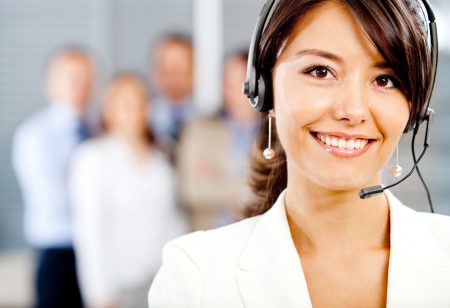 Well you'll have noticed how short-lived anything cool is these days, so it's goodbye to 'customer-focused', because no matter how hard we stare at our customers, the focus just isn't going to be enough in today's (and tomorrow's) economic reality. The cutting edge is all about understanding and responding.
That's the nature of the customer-centric business model. A level of involvement in the satisfaction of the customer which would have been hard to achieve in the pre-digital world. But not now, and absolutely essential to an enlightened and supple approach to business success in the 21st century.
The difference between 'focus' and 'centric' is in the depth of knowledge an organisation has of its customers. A 'focus' company will certainly care deeply about the satisfaction of the customer. They'll conduct surveys, monitor social media, and channel the feedback to R&D, customer service and sales staff. They'll communicate and they'll change to make a positive impact. It sounds good and it is good, but there's too much attention on making and selling.
What sounds better is a company who takes the customer as the starting point for its products and services, and essentially reverse-engineers its processes to fit customer behaviours. A company that is willing to disregard the short term positives of good feelings and good feedback for truly accessing what their customers want. A company that will delve deep into the data now available via social media to understand not just what their customers are saying, but how that compares with what their customers actually do. That's not an easy job because it takes insight. A researcher will have to go way beyond face value to get at the truth of what people really want, rather than what they say they want.
What this means is, having interrogated the data, a customer-centric company may often ignore what their customers are saying, and act upon how they behave in their ordinary lives. Since we're defined by what we do, that's where the bulk of the attention goes. That's the basis of the key decisions.
A wonderfully practical example of the difference between how 'focus' and 'centric' companies behave was given by Professor Ranjay Gulati of the Harvard BusinessSchool. He cited the company Fresh Express, now a bagged salad company in the US. While salad vegetable companies were tinkering with the packaging of lettuces to make them easier to open, Fresh Express did their homework and discovered that what people actually wanted was a completely pre-bagged salad. It's a sector that's now worth $2.5 billion! So in effect, the 'focus' companies listened, but the 'centric' company dug deeper, asked more questions and tried to understand something of their customers' lifestyle. Then they changed from the outside in, and then they took over.
'Outside in' is a term that's being used ever more frequently to describe this quiet revolution taking place within many companies around the world. It perfectly describes not just the philosophy of the customer-centric model, but also the application of all the processes which begin with an intense focus on the customer's wants, needs, life and situations
But a company can't just suddenly change overnight into being customer-centric. There are cultures to change, systems to revise, and new products to develop, make and market. According to Professor Ranjay Gulati, there's a classic 4 stage process of evolution from customer-focus to customer centric:
Stage 1 – A company preoccupied with making and selling. Some anecdotal understanding of the customer. Little or no research on customer habits.
Stage 2 – More interest in research and segmentation, but complacent in their understanding. Still more focussed on making products and persuading the customer to make a purchase.
Stage 3 – At this stage, the penny has dropped! More in-depth understanding of the customer is occurring, which is feeding into the production and delivery of the product. However, distinct organisational blockages still exists, hampering a coherent, flexible response to how customers behave.
Stage 4 – A company at Stage 4 considers solutions to customer life situations as the starting point for all discussions. Internal structures are more flexible and less rigid, allowing a free flow of ideas and contributions to the evolution and delivery of products and services. The product itself has become secondary to the resolution of customers' problems.
As with all evolutions, the journey is the goal. Any switched-on organisation carries the awareness that there's no arrival at perfection. Customers will prevent that! They're always changing, and the best companies will change with them, whether B2B or B2C. And it's something dancing lion excels at. We're at the forefront of enlightened customer service strategies and we're keen to discuss them with you.
---

Additional Information
Dancing lion have a strong track record in assisting organisations to implement customer satisfaction initiatives.
To find out more, phone 0044 (0)1908 644791, email, visit their Website or view their Company Profile