Winning Stars of Region's Contact Centre Industry Unveiled at Annual Awards – NECCA'17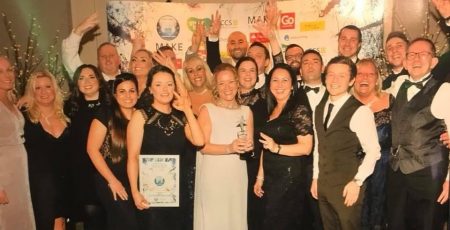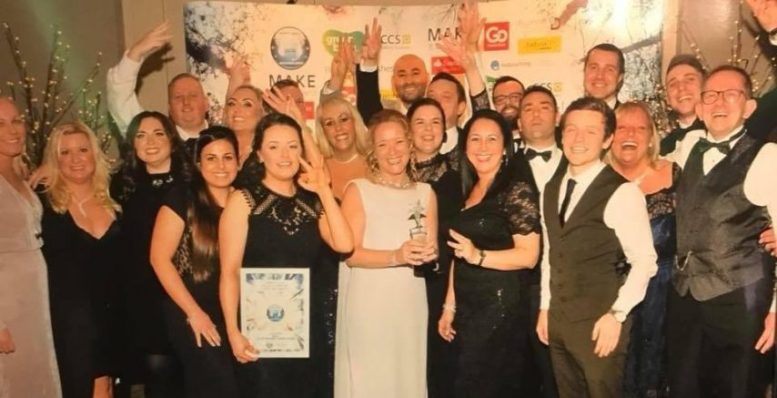 The 'shooting stars' of the North East's contact centre industry have been revealed at the 15th annual North East Contact Centre Awards.
Amongst the winners included BGL Customer Service, Atom Bank, Sage and Firstsource Solutions, who all have contact centre functions based here in the North East.
Over 350 leading lights of the North East contact centre industry came together on Friday evening to celebrate the achievements of both frontline and support staff that has made North East contact centres among the best in the Europe in 2017.
Back for its 15th year and following record entries, the winners and runners up of this year's awards were announced during the prestigious ceremony held at Ramside Hall.
Leanne Chambers, Client Solutions Director at greenbean by NRG, said: "It's fantastic to be celebrating the successes and passion within the North East Contact Centre sector; there have been some outstanding entrants this year. greenbean by NRG is proud to showcase the talent in the industry, congratulations to everyone involved.
The North East Contact Centre Awards 2017 winners and runners up are as follows:
| Award | Winner | Runner Up |
| --- | --- | --- |
| Contact Centre Adviser of the Year 2017 | Danny O'Reagan, Atom Bank | Amy Wemyss, Utilitywise |
| Multi Channel Adviser of the Year | Kayleigh Milner, Atom Bank | Philip Key, Atom Bank |
| Sales Star | Anthony Hodgson, Sage | Karen Gray, Virgin East Coast Mainline |
| Customer Experience Champion | Lucy Hogg, Sage | Devinder Singh, Firstsource Solutions |
| Inspirational Leader | Johnny Auton, Firstsource Solutions | Ben Evans, Atom Bank |
| Recruitment Champion | Winner – Sean Gilholme, Atom | Firstsource HR Team, Middlesbrough |
| People Development Heroes | Sage New Customer Acquisitions Team | AXA Development Academy Team |
| Contact Centre Dream Team | Atom Customer Support Leadership Team | Barclaycard Social Media Team |
| Outstanding Contribution to Community | MI Community Team, BGL | Charity & Community Team, Santander |
| Contact Centre under 50 seats | Atom Bank | Choice Future Planning |
| Contact Centre over 50 and under 250 seats | Firstsource Solutions Ltd, Middlesbrough | Spark Response |
| Contact Centre over 250 seats: | BGL Customer Services | Auxillis |
---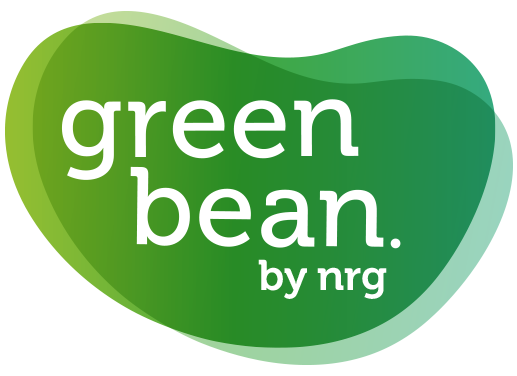 Additional Information
For additional information on the North East Contact Centre Awards visit their Website
For additional information on greenbean by NRG visit their Website