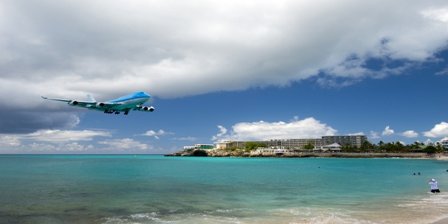 Ask a Question' Gives Intelligent Answers for KLM – Online self-service from CX Company is 'the right answer' for the Dutch national airline
Travellers searching the website of KLM, the Dutch national airline, will find it easier than ever before to find the information they need. Via an 'Ask a question' service, travellers will get an immediate single right answer (not a multiple search result) to any question they ask. The service opens a dialogue with each traveller and provides contextual information depending on who they are and what they're trying to achieve. The 'Ask a question' service runs on DigitalCX, the intelligent platform for customer interaction developed by CX Company.
'Ask a question' is available in English, Dutch and German and understands queries in all these languages. When a question is asked, it is answered immediately with valuable supplementary information provided alongside.
The 'Ask a question' search bar understands what the traveller is looking for. Just type in the flight number and you will be directed to the check in page. And to the question "Can children travel alone?" the right answer is provided alongside links to more information regarding KLM's unaccompanied child services. Type in "Rome" and you get to the travel section – it shows relevant flight schedules as well as practical information regarding the city and its sights.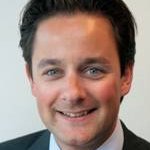 "A dialogue leads travellers to a clear answer or suggestion. This way they no longer have to hack their way through a mountain of information," says Koen Harbers, KLM's Director Digital Development.
"This makes it easier for travellers to find answers at KLM.com in a way that greatly enhances their online experience and boosts their satisfaction."
'Ask a question' runs on DigitalCX, the innovative customer interaction platform from CX Company. The technology is self-learning too: when questions are asked that haven't come up before, the system will take note and create suggested relevant answers that can be reviewed by KLM's content managers before going live. In this way the 'Ask a question' service continuously improves its own performance and allows KLM to keep pace with changing customer expectations.
CX Company's next phase of work with KLM will be to personalise 'Ask a questions' answers even further. For example, someone asking about their luggage allowance will get a personal answer based on their Flying Blue loyalty programme status or booking class. This will be achieved by integrating DigitalCX to KLM's backend technologies, including its CRM, reservations and loyalty programme systems.
That DigitalCX customer engagement platform allows companies like KLM to deliver highly personalised self-service, sales and community engagement across any digital channel and device. By using natural language processing to understand consumers' questions, and by tracking the 'online journey so far', it can anticipate customers' requirements and offer contextualised information. Better yet, when integrated to organisations' back end systems, it can recognise customers precisely and provide personalised responses based on each customer's status, history and known preferences.
---
Additional Information


CX Company provides technology, services and insight that make personal customer engagement possible across any digital channel and every digital device. By doing so it is powering the 'digital first' customer engagement strategies that will succeed in today's connected world.
Visit the CX Company Website
KLM is a world class airline, with over 700 daily flights serving 135 destinations. KLM was founded in 1919 and is the oldest airline still operating under its origial name. KLM has been part of the Air France KLM group since the merger in 2004.