Content Guru Named Winners at Management Today's NextGen Awards 2020
Europe's leader in Customer Engagement and Experience technology, Content Guru, has been named as winner of the Technology category in Management Today's prestigious NextGen Awards 2020.

Management Today is Britain's premier quarterly business magazine, in print since 1966 and a highly-regarded analyst of business practice and culture. Their NextGen Awards shine a spotlight on the coming generation of ground-breaking, high-growth businesses. These companies are creating new opportunities and driving social change – they embody Management Today's ethos of "not just business as usual".
This award recognises the outstanding work of Content Guru's cloud communications platform, storm®, for the UK National Health Service's (NHS) 111 Urgent Care phone service in London.
With the current situation around COVID-19, it is more important than ever that NHS 111 London's processes run as efficiently as possible. storm has operated smoothly at several hundred per cent of pre-outbreak 111 call volumes across the UK's capital, whilst providing up-to-the-second dashboards to NHS service managers, which chart London's developing health status. Content Guru's agile methodologies have leveraged the massive call-handling and automation capabilities of the platform to keep London's communications in control of this challenging situation.
Before NHS 111 London adopted storm, patients were routed to any available Health Advisor in the five downstream contact providers, with no ability to track repeat callers or prioritise a patient with a developing illness, potentially putting lives in danger. Now, NHS 111 London's Patient Relationship Management (PRM) system, powered by storm, routes repeat callers to the same provider to whom they had previously spoken, removing the need for patients to repeat their symptoms. Natural Language Processing provides detailed analysis of these repeat callers, and also those requiring specialist services such as dentistry.
Following the adoption of storm, NHS 111 has seen up to a 50%+ reduction in the number of ambulances needing to be dispatched for patients with available special patient notes. Independent evaluations have found that 80% of such care plan callers are satisfied with their improved service.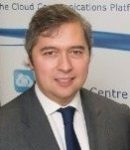 Martin Taylor, Deputy CEO and Head of Healthcare at Content Guru, commented:
"We are delighted to be recognised for our successful partnership with NHS 111 London, which is particularly important given the current coronavirus crisis, which has centred on the capital.
Content Guru is proud that our storm platform enables clinicians to deliver first-class care to those in need, and we will continue to provide world-class technology and innovation to support frontline services."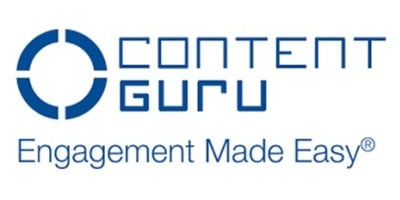 Europe's leader in cloud CX and CCaaS and one of the world's major providers of large-scale, mission-critical services, Content Guru supplies services to over 1,000 large enterprises and government organisations.
Content Guru's cloud-native omnichannel communications solution, storm®, offers virtually limitless scalability, unmatched integration capabilities and industry-leading AI. Content Guru ensures customer experience and contact centers meet the needs of every customer, seamlessly. storm is used by public and private sector organisations across the Americas, Europe and Asia-Pac, in markets ranging from finance and healthcare through to government and utilities. Public sector customers relying on storm for mission-critical services include the NHS, Serco and US Federal Government.
For additional information on Content Guru view their Company Profile