Content Guru Recognised by Gartner for Critical Capabilities for Contact Centre as a Service
For the second year in a row, leader in cloud communications solutions, Content Guru (storm®), has scored highest in the High-Volume Customer Call Centre use case in Gartner's 2019 Critical Capabilities for Contact Centre as a Service report.
Content Guru (storm) also came second highest in the Agile Contact Centre and Western Europe use cases, in a report that aims to support application leaders in their selection process for CCaaS providers.
The report, published 16th October 2019, presented a number of specific findings. In particular, "Gartner estimates that, by 2022, 50% of contact centres will be using CCaaS, up from approximately 10% in 2019".
The primary focus of the High-Volume Customer Call Centre use case is on scalability, as well as operational effectiveness of a large call centre platform beyond 500 seats. There is also a strong focus on carrier services and customer service levels.
Content Guru believes it rated high in this use case due to its extensive experience handling high volume call situations for huge organisations such as the UK's largest Distribution Network Operator (DNO), UK Power Networks. Content Guru have helped UK Power Networks ensure that customers do not become frustrated waiting for long periods in call queues.
In addition, Content Guru's storm platform provides the ability for contact centres to rapidly scale up or down. Content Guru believes that this functionality demonstrates how their technology can assist in making high volume call centres more operationally effective.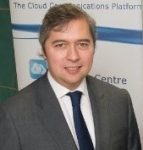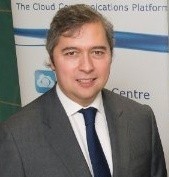 Martin Taylor, Deputy CEO of Content Guru said:
"We think it is fantastic that Content Guru has scored highest in the High-Volume Customer Call Centre use case for the second year running. We feel that this is a real recognition of our ability to deploy and support large contact centres.
With most CCaaS providers only supporting small contact centres, we believe this result highlights a key differentiator of our business. We are delighted with our position in the Critical Capabilities report, which we believe demonstrates the value we deliver every day to our customers across the globe."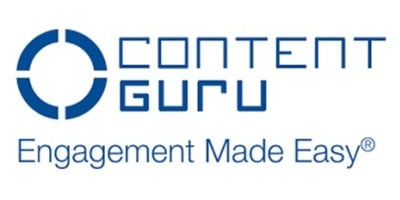 Europe's leader in cloud CX and CCaaS and one of the world's major providers of large-scale, mission-critical services, Content Guru supplies services to over 1,000 large enterprises and government organisations.
Content Guru's cloud-native omnichannel communications solution, storm®, offers virtually limitless scalability, unmatched integration capabilities and industry-leading AI. Content Guru ensures customer experience and contact centers meet the needs of every customer, seamlessly. storm is used by public and private sector organisations across the Americas, Europe and Asia-Pac, in markets ranging from finance and healthcare through to government and utilities. Public sector customers relying on storm for mission-critical services include the NHS, Serco and US Federal Government.
For additional information on Content Guru view their Company Profile