Saving Christmas from the Contact Centre of Doom

Dramatic news, just in from the North Pole: Christmas is under threat — from the Contact Centre of Doom. So what can be done? We sent our reporter, Holly Frost, to find out …
As December 25 gets closer, customers across the land can sense there's a chill in the air (reports Holly Frost).
Consumers want to choose gifts easily, they've got questions about delivery, and they want to make payments simply. Many of them are up all night trying to get organised. Some even want to book New Year getaways, ski trips and summer holidays — plus they want to arrange insurance and all the little details.
But, with agents under pressure anyway, the Christmas peak could mean that dealing with contact centres could cast a shadow over Christmas.
Deep inside, staff are snowed under — and struggling to cope. The chaos of Black Friday left them with red faces. And now they're starting to feel like turkeys. And, it's not just a problem for the contact centre – the customer experience has suffered too.
So what's the challenge?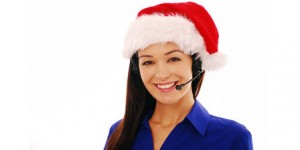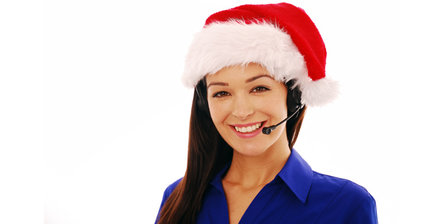 Customers want to pay online, over the phone, via chat or mobile app. But the magical sound of jingling checkouts is mysteriously muted.
The contact centre is struggling to stay secure and compliant. Management keep adding new solutions to address different aspects of what they do — but it just becomes more awkward and unmanageable for agents to handle when they're speaking with customers. Problems for everyone snowball.
Agents have to transfer calls to special agents to take payments, or they have to pause recordings while payments are happening. Even worse, when already in a Web Chat, agents may have to ask the caller to go to a different website to make the payment. The agent may never know if the customer has even completed the purchase or whether they got fed up and hung up.
Skating on thin ice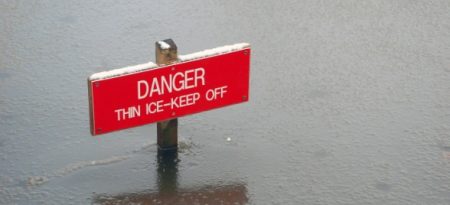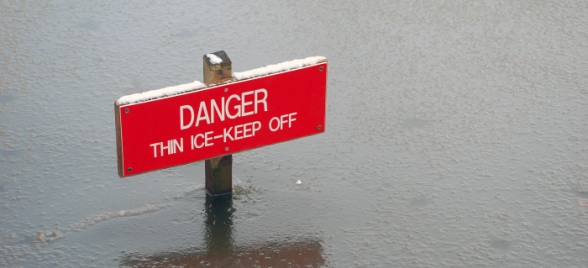 For the contact centre the problems are compounded because lots of different systems have been piled onto old infrastructure. One stack of tech doesn't talk to another. It's clunky and hard for agents to switch systems to complete a customer enquiry. It's like having a herd of reindeer pulling your sleigh in different directions.
What's more, most of the time the agents and the contact centre are exposed to sensitive payment and personal data, making them vulnerable to the risk of fraud and the impact of a data breach. No matter how hard they try, they just can't be sure they are secure AND compliant – all the time. It feels as if the whole business is skating on thin ice.
Out in the cold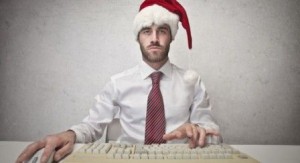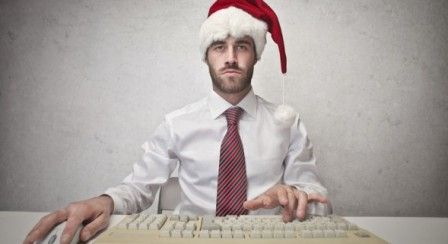 At busy times like this, agents are unable to handle high volumes of calls and messages, so customers often have to queue for ages. Most won't hang on for long and so sales are lost as customers drift away towards competitors.
The contact centre has tried lots of different solution providers, but none has solved these issues. Even worse, their half-baked ideas have wasted time and money.
So it's no wonder that staff inside the Contact Centre of Doom are dreading Christmas orders, the New Year sales, and handling the inevitable returns, let alone the return to the normal call volumes. How on earth are they going to cope?
Eckoh's elves to the rescue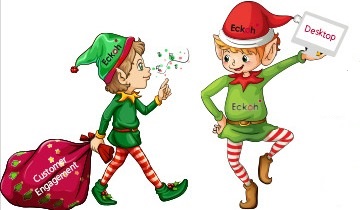 Hearing of the plight of these contact centre agents, the expert elves at Eckoh couldn't help but feel sad. This is because Eckoh has the answer to their exact problems, but the contact centre didn't know it!
One day, Eckoh contacted the contact centre and suggested how its team could help. And that was the beginning of something truly marvellous.
At the stroke of midnight, things began to change …
Before you could say 'Cranberry sauce', Eckoh's experts got to work installing a unified agent desktop to help agents navigate easily between legacy applications. Now everything was magically on the same screen.
Next, they implemented their renowned CallGuard secure payment solution that prevents sensitive data from ever entering the contact centre, removing any risk of fraud. This same technology also enables customers to pay in Web Chat and via Chatbot and IVR so agents can handle more calls and make more sales.
Having a Natural Language IVR means customers can use their own words when they call up — to ask for what they want, rather than having to fathom complicated menus. Self-service means that confident customers can also help themselves — freeing up agents to help with more complex enquiries.
Everything has changed in the company's fortunes.
The business held onto its customers — and won new ones. Customers were delighted by the speed, convenience and security of doing business with this contact centre. Agents made more sales and delivered a great customer experience  through omnichannel and self-service solutions that became famed across the land.
Christmas was saved and everyone looked forward to a prosperous New Year.
Eckoh is for life, not just for Christmas
---
Additional Information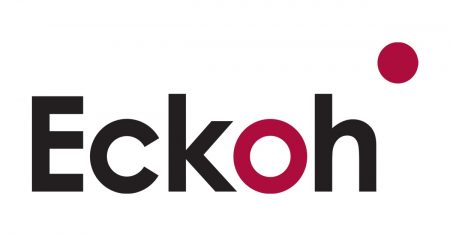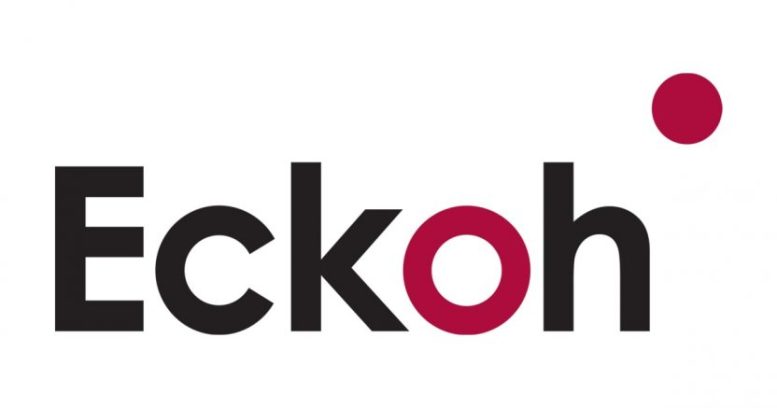 Helping your contact centre to increase sales and deal with the busy times is just one of the many great advantages you get with Eckoh's solutions. You can also save money and stay at the leading edge of customer service — giving consumers that kind of connected customer experiences they increasingly demand. What's more, you can do this without spending a fortune ripping and replacing your systems.
Discover more about how to give your customers the happy-ever-after they deserve by consulting our eGuide to the 12 Customer Service Challenges or the 9 reasons why you may need to rethink your PCI DSS strategy.
If you'd like to talk about how we can help with contact centre transformation and security then give us a call on 08000 630 730,  or drop us an email visit their Website or view their Company Profile