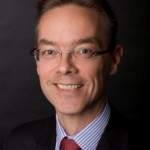 Contact Centre Homeworking – Klaas van der Leest, UK Managing Director, Intelecom outlines five reasons why it's time to reconsider homeworking
Not so many years ago homeworking was considered the next big thing. A "game changer" for the contact centre industry. However, things have gone quiet on the home front recently. Could it be that since Marissa Mayer, chief executive of Yahoo, banned staff from "remote" working early last year that homeworking has gone out of fashion?
Here are five reasons to take another look at the advantages of enabling contact centre agents to work from home supported by cloud-based flexible contact centre technology.
Schedule Flexibility
It's every contact centre manager's dream to have flexible schedules which mean agents are available to answer customer calls at periods of high demand but not sitting around waiting for calls at other times. Workforce management tools go a long way to resolving this issue but there are times when periods of high call volumes are short maybe just 30 minutes every couple of hours. Or there can be occasions when shifts would be better split to cover demand. Schedules to cover this level of flexibility are difficult to achieve on-site but are very manageable using homeworkers who can log on and off as required, even doing multiple shorter shifts in a single day.
Resilience and Reliability
Cloud-based contact centre technology has come of age and is now seen as both reliable and resilient. Gartner[1] even went so far as to say "the design and construction of a Contact Centre as a Service (CCaaS) solution is inherently more resilient than most organisations can afford in their own infrastructures". Agents and administrators have the freedom to log-on from anywhere all that is needed is a phone line (PSTN, SIP or mobile) and an Internet connection to easily access all the functionality previously tied to a premise based contact centre. This is particularly helpful when the weather is bad and preventing travel or in the event of a break in business continuity for any reason.
Remove Geographic and Demographic Boundaries
No longer restricted by a physical location, organisations can look further afield to attract the best people for their contact centres. Carers, parents or disabled people are more likely to be able to work from home. Webcams plus easily available video conferencing makes it possible for home workers to join team meetings and training sessions to maintain a sense of community with colleagues. Geographic boundaries are removed and different language skills can be sourced where they are most apparent (for example the pool of native Welsh speakers is highest in Wales but your HQ could be based in London).
Saves Money
Homeworkers are particularly effective when scheduled to work short shift patterns to cover periods of high demand. Savings on overtime payments can quickly add up. In addition reductions in terms of infrastructure costs by using a pay-as-you-go cloud-based solution can soon make a business case for homeworking. This is particularly true for seasonal businesses. Intelecom charges for agent usage per month, which means savings on part time remote working agents or reduced hours as required. This pricing model has further attractions in terms of multi-channel operations as an agent is an agent, regardless of channel, making it easy and cost efficient to add new channels as they emerge.
Increased Productivity
As shifts tend to be shorter and at times more convenient to the agent, plus homeworkers have less interruptions to office-based staff, the result is homeworkers are often more productive. Rather than already tired employees working overtime, flexible working from home maintains efficiency and productivity. Once set up at home with all the right equipment and cloud-based telephony homeworkers are less likely to look for another job also saving on recruitment and training costs.
There are many other benefits in using home based agents. Reducing an organisation's carbon footprint is high on many corporate agendas and these savings can easily be calculated. While allowing agents to work from home might not be for every contact centre there are benefits to be had from taking a look at the savings a CCaaS infrastructure has to offer and the potential increases in productivity that can be gained by allowing some, or all, contact centre agents to work in their own homes.
[1] Gartner, Cloud Providers of Contact Center Services in Europe Offer New Options for IT Leaders, S. Blood, D. Kraus, 8 November 2012
---

Additional Information
For additional information see Intelecom's Company Profile