Sitel is reporting an increased use of the home agent model within the contact centre environment.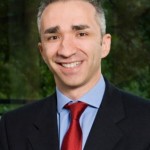 Joe Doyle, Marketing Director at Sitel UK, says; "Pressure to deliver exceptional customer service, along with current economic conditions, is changing traditional outsourced models. Conversations about home agents or a virtual contact centre model have shifted from being compared directly with bricks and mortar contact centres, to the role home agents can play within the contact centre environment".
The home agent model has been on the rise since inception around 15 years ago, reaching a new level of maturity with the adoption curve reaching a critical mass and home agents exceeding 100,000 worldwide in 2013. Joe Doyle continues; "There are distinct advantages to using home agents through access to a nationwide talent pool which can enhance the customer experience. Home agents can be matched to customer profiles, such as languages, fans of a particular hobby, or agents who hold specific qualifications or licence requirements, such as nurses or doctors providing medical advice".
Sitel has found that the age of a home agent is older than an agent in the bricks and mortar environment – typically late 30's through to retirement. 80% have some sort of further education and 40% hold degrees. Home agents more often have previous managerial experience and tend to have lower attrition and absenteeism rates, leading not only to improved customer experience but lower costs to the company.
Greg Levin, founder of Off Center, has recently conducted a new study showing that the home agent model has a positive experience on agent retention and that use of home agents is on the rise. Sitel's recent 'Trends to watch' benchmark report also shows that currently 12% percent of contact centres with formal workforce management programs are utilising home-based agents.
Joe Doyle summarises; "The home agent model is no longer viewed as experimental. Technology today makes home agent operations as secure and seamless as an office environment. We are seeing so many benefits such as resource flexibility and increased productivity, as well as improvements in sales conversion, AHT (average handle time) and quality. These coupled with the benefits of disaster recovery and business continuity make it a compelling business proposition. And of course, you can still adopt the contact centre environment's best practices".