Customers to Benefit from Integrated Contact Centre Solution Based on Intelecom Connect and Verint Impact 360 Software
Intelecom Group AS have announced the availability of Verint® Systems Inc.'s Impact 360® Workforce Optimization™ (WFO) software as a cloud-based solution integrated into Intelecom Connect. This follows the organisations commencing their relationship earlier this year in May 2013. Verint is a global leader in Actionable Intelligence® solutions that include the suite of award-winning WFO and Voice of Customer Analytics® (VoC) software.
The integrated, cloud-based solution will help multi-site, multichannel contact centres capture a full range of customer interactions for quality, compliance and VoC intelligence that can be used to enhance operations, improve performance and heighten the customer experience. In addition, the solution can help organisations automate workforce management (WFM), including staff forecasting and scheduling, and the ability to track agent adherence, while providing performance management. Having the right number of contact centre agents with the right skills in the right place, and at the right time, is a critical link when delivering customer service and managing costs.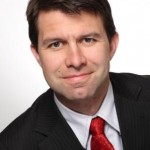 Torkel Engeness, CEO of Intelecom comments, "An increasing number of our customers using our cloud-based contact centre are placing more focus on enhancing the customer experience. There are clear benefits in using a robust and well-known workforce optimisation technology, deployed in the same flexible cloud model as our core product. Verint, with its proven portfolio of WFO and VoC Analytics solutions, makes it an ideal partner for Intelecom."
"Verint is committed to working with select partners to deliver our portfolio of solutions in the cloud. Our customers and the industry at-large continue to recognise Verint as the market leader and innovator in deploying WFO applications in a variety of environments, from on-premises to the cloud. With this partnership, Intelecom's customers have access to a fully-integrated, cloud-based WFO solution," adds Nick Nonini, Senior Vice President Sales, Verint Enterprise Intelligence Solutions™
Intelecom Connect is a complete contact centre solution in the cloud. The flexibility of the Connect Application Programming Interface (API) and Web Services allows seamless integration into third-party software environments. This partnership not only provides Intelecom customers with advanced WFO technology typically associated with on-premise licensing, but also makes it available on an integrated in-the-cloud, pay-as-you-use basis from a single supplier. Offering customers flexibility in deployment, it also can help them meet their business requirements as they evolve.
Verint's Impact 360 Workforce Optimization suite enables organisations to capture, analyse and act on customer, business and market intelligence, and gain a complete multichannel view of customer interactions and experiences. Leveraging Impact 360, companies can identify opportunities to refine and enhance products and services; maximise information and workflow across functions; learn about competitive and other changing market dynamics; fine-tune internal business processes; enhance staff sales/service delivery; reduce operating costs; and realise new revenue opportunities.
For additional information see Intelecom's Company Profile